Chick Young's view on Rangers' possible liquidation

By Chick Young
BBC Scotland football pundit
Last updated on .From the section Scotland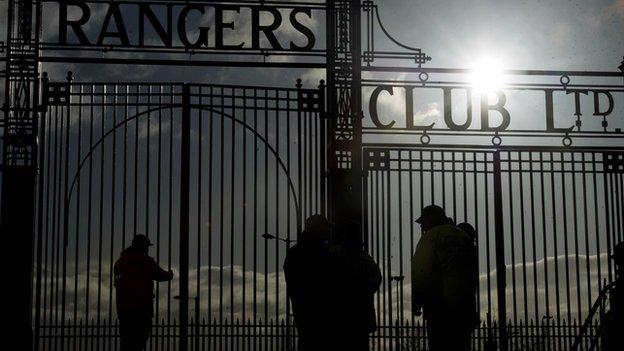 And so it goes on and on and on. The torturing of Rangers dragging out agonisingly, stretched across the media for all the world to see. Is it death by a thousand cuts or merely the most painful of life-saving surgery?
Too early to say apparently, although with every anguished day the genuine hope that the club might be able to extricate itself from administration without plummeting into a hellish liquidation seems to fade.
There is civil war within the battle to save the old club. Dave King versus David Murray. Craig Whyte versus almost everybody. Let's have a Meltdown: Ticketus, what an opportunity.
Motherwell can prepare themselves for the Champions' League qualifiers, that's for sure. If, that is, they can keep ahead of the chasing pack in the Scottish Premier League.
There is no chance now that Rangers will beat the 31 March deadline of having their accounts signed off, thereby automatically debarring them from European competition. And an annual meeting? It's a photo finish with world peace as to what might happen first.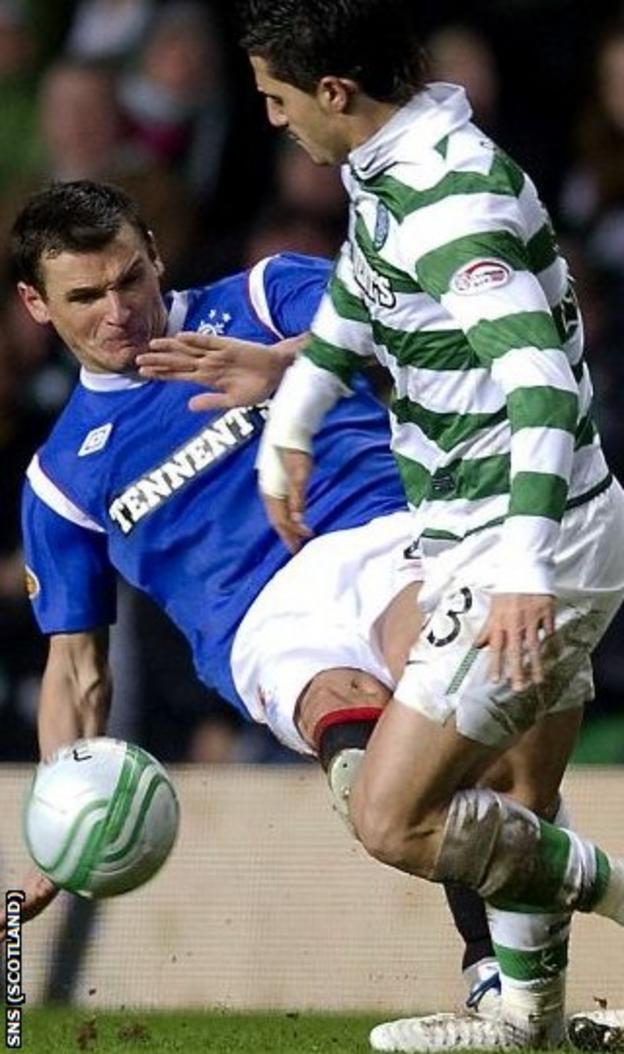 And here's a fact, not speculation. It's SPL survival or bust for everyone at Ibrox now.
The SPL has confirmed that the only way to the Scottish Football League is relegation. This isn't a game of snakes and ladders where you throw the wrong dice and end up at the shallow end of the Third Division.
If Rangers ultimately explode - as opposed to the current slow burn - and liquidate then it will be down to the SPL board to decide whether they would accept a new company - say Rangers 2012 or Govan United - back into the fold. If they don't then there is nowhere to run.
This isn't an exercise in sporting integrity, you see. The Marques of Queensberry wasn't invited to sit on the board. The rules say there is no path to accommodate Rangers, or any other SPL club, which has behaved with such cavalier financial abandon for that matter, within the current marriage with the SFL.
Curious but true.
With every astonishing revelation, Rangers stand accused of unravelling our game - currently - and their history. What an unholy mess.
It is the procrastination that baffles most observers. The administrator set up base camp some time ago now and yet still the indecision and bickering continues with just young Gregg Wylde having been seem to have done the decent thing and fallen on the sword. Good luck to him.
Dave King reckons - and as a man who fired £20m into the club, he is entitled to his opinion - that Rangers will liquidate. He could be wrong, but I suspect he is right.
Liquidation is the ultimate sanction. Sunset over Ibrox and run the "That's all, folks" caption.
From the ashes and all that, of course. An old home but a new club and the everlasting memory that, just like dear old Third Lanark, a once proud institution died of shame. Glasgow Rangers by any other name. Except it's not quite, is it?
For all that, the SPL won't - can't - turn its collective back on the new Rangers because it cannot turn away the business. The Ibrox following - 50,000 paying customers a home game - won't slice their loyalties and follow on elsewhere.
They will simply evaporate from our sport and, with them, the television companies who see that, without Old Firm matches, the Scottish game is about as showbiz as The Sky at Night.