Kevin Gallacher has renewed hope of Scots' finals chances
Last updated on .From the section Scotland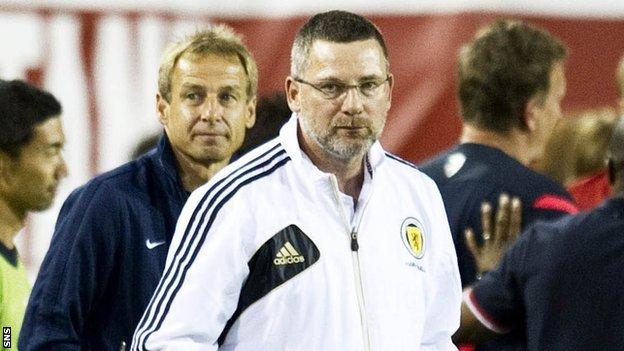 Kevin Gallacher says Craig Levein's squad has given him renewed hope of seeing a Scotland team reach a major finals again.
The former Blacburn Rovers and Dundee United striker was part of the last squad to grace a major event - in 1998.
"When you look back, you realise how long ago it was and that's the disappointing thing," he said.
"I am looking forward to the qualifiers for the World Cup because I think this is a great chance."
Gallacher, who won 53 Scotland caps, says watching the Euro 2012 finals has been a painful experience without Scottish involvement.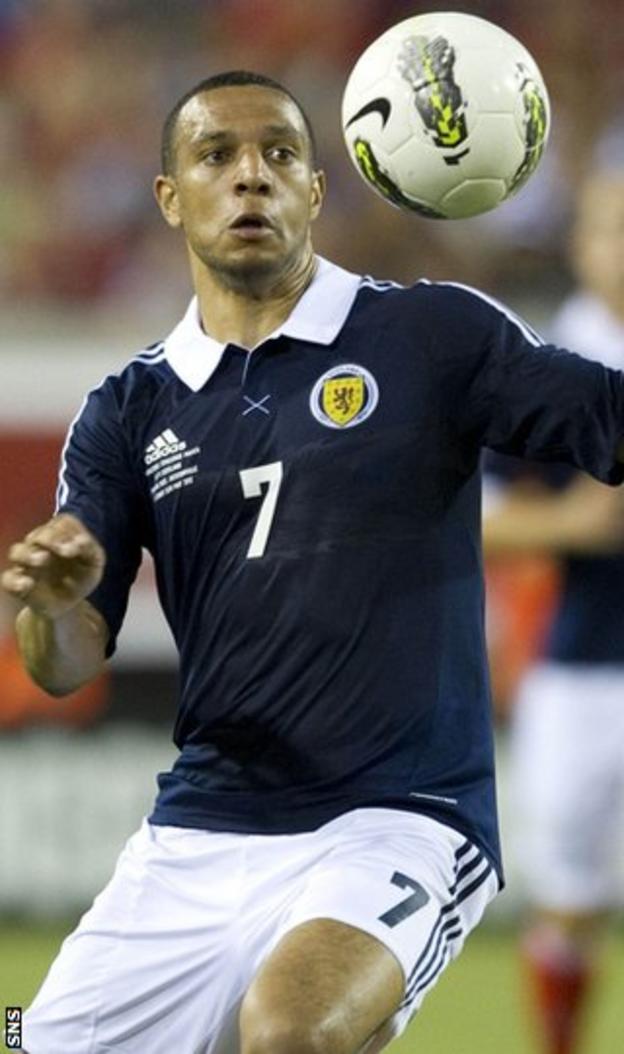 "I look at the European Championships I was at, and the World Cup I was at, and I'm hoping that one day I can see it again with other Scottish players," he told BBC Scotland.
"If we can produce some of the form that we produced over the last couple of seasons, I think there's a possibility we could get to Brazil.
"It is possibly not a strong enough squad. I think we have to hold on to key players and hopefully get the rub of the green and don't get injuries to key players.
"And if that can work for us then there is a possibility a trip to Brazil could be on the cards."
Gallacher backs coach Craig Levein, despite the recent 5-0 hammering by the United States in a friendly in Florida.
"He's taken a bit of stick for some of the systems he's put out - he's trying to work new things," he said.
"But, when you go back to the tried and trusted system the lads have been used to, he's getting close results.
"You are hoping that one or two younger players are starting to take the step in the right direction for him and hopefully that can strengthn the squad for the next couple of years."
Gallacher also backs the policy of searching for players with Scottish connections who were not born in the country, the latest being Blackpool winger Matt Phillips.
"I think now, when you look around the world, there's a lot of Brazilians in the Portuguese side now - every country is doing it," he added. "Every country is doing it.
"It all changed in football in 15-20 years ago when they opened it up for the whole world to move around. It changed football for the better.
"When you have to go down that line, you have to look for ancestry, although I am one for the closest ancestry and not just the schooling."