Brian Whittle hits out at organisation of Scottish athletics
Last updated on .From the section Scotland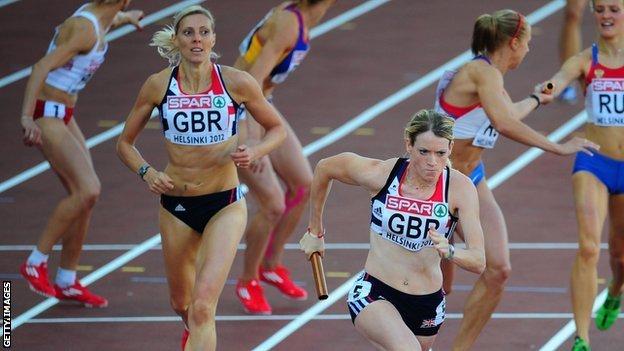 Former Olympian Brian Whittle blames a lack of investment in coaches and school sports for poor Scottish representation in the Team GB squad.
There are no men in the British Olympic track and field team for the first time in 50 years.
"We have kids who want to participate in sport yet we have waiting lists at clubs," said Whittle, himself a coach.
"We need to invest heavily in coaches. It's not about faciltiies. It is not about computer games."
Only four Scottish athletes - all women - made the Olympic team for London 2012 and two of those needed to rely on the discretion of head coach Charles van Commenee because they failed to reach the qualifying times in their events.
"We need to look at what we're doing just now and try to review and improve, because two athletes at a home Olympics is very poor," said former sprinter Whittle, who competed at the Seoul Olympics in 1988.
"It would be easy to blame the national governing body and I think they have to shoulder some of the blame, as do we as coaches need to accept our responsibility.
"As do the athletes, who, quite frankly, if I'm being brutal about it, many, many, many of them are not training hard enough."
However, Whittle thought flaws at grassroots level were the most serious problem.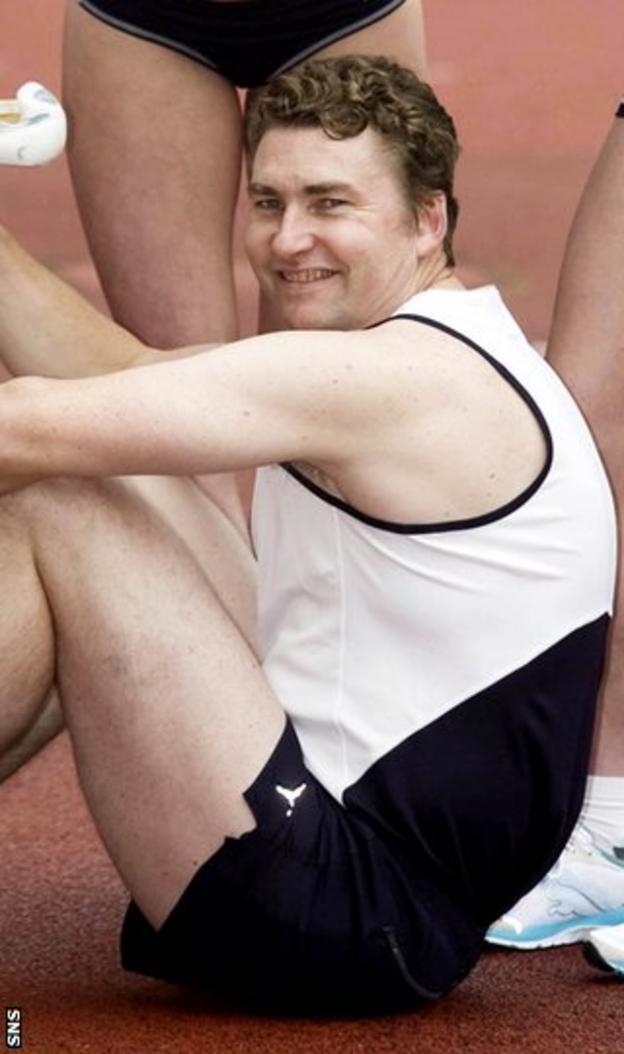 "To be honest, we're living the legacy of the decline of sport in the schools," he told BBC Scotland.
"I've been banging that drum for some time. We have been sliding for 30 years and I think we lack the political will or the political knowledge to actually do something about it.
"We need ot have a radical overhaul of what we're doing, because currently sport in schools is dying and there needs to be resurgence of that if we are going to improve at the top level."
Whittle believes that Scotland is in danger of missing out on a legacy from the Olympics in London - and the 2014 Commonwealth Games in Glasgow.
"If we picked a team just now, we would have 26 athletes who would make the qualification," he claimed. "That's out of a total possible of 120 athletics.
"And, of the 40 events, 21 of those events wouldn't have Scottish representation and we're two years out from that.
"So were really up against it at the moment and we really need to do something radical to change that, because we have talent out there.
"We have kids who want to participate in sport yet we have waiting lists at clubs. That's not right."
Hurdler Chris Baillie, whose chances of making the team for London were ruined through injury, thinks Scottish athletics can turn the corner.
"I think we've definitely got a group of good athletes sitting there, especially at a Commonwealth Games level," he said.
"There's definitely youngsters about and definitely youngsters coming through.
"But the coaching structure is a bit messed up just now with the head coach not being in place until after the Olympics."
Mike Whittingham, Sportscotland's director of high performance sport, points out that other disciplines, like swimming and tennis, have a high Scottish representation and hopes performances will improve in athletics.
"Sportscotland have been addressing sports like that over the last three or four years and there is sufficient time to turn that around for Glasgow 2014," he said.
"However, Scottish athletics need to look at it hard and look where they want to take it.
"It is not a quick fix. This is something that has crept up over a number of years and Scottish Athletics has to deal with it."