Golden Scots: Steph Cook, running to pentathlon gold
Last updated on .From the section Scotland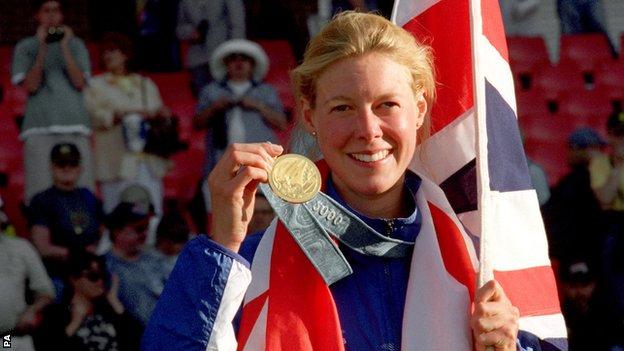 Stephanie Cook is an athlete inspired by one of Scotland's greatest: Eric Liddell.
Cook became a Christian while still at school, before studying medicine at Peterhouse, Cambridge and Lincoln College, Oxford.
Her faith has remained core to her character, inspiring her to Olympic gold and then, like Liddell, walking away to fulfil the potential in her chosen career.
In 2001, she was quoted in the Observer Sport Monthly as saying of Liddell and her own future, "He used the gifts that God had given him and then he did something else. I feel I have done that part of my life and now I'm ready to move on."
Early days
Born in Irvine, Cook's family moved to Bedford when she was just two years old.
Significantly for her future in pentathlon, as a youngster she was a keen member of her local Pony Club.
During her time at Peterhouse she took up running and lightweight rowing, before a broken bone forced her to retire from the latter.
In 1995, while continuing her medical studies at Lincoln College, Oxford, she spotted a poster in the porter's lodge publicising Oxford University's Modern Pentathlon Association (OUMPA).
The poster proved to be a catalyst for Cook.
The road to Sydney
Joining OUMPA opened the door to national and international competition.
She went on to win the National Modern Triathlon Championships in 1996, the National Modern Tetrathlon Championships in 1999 and the National Modern Biathlon Championships in 2000.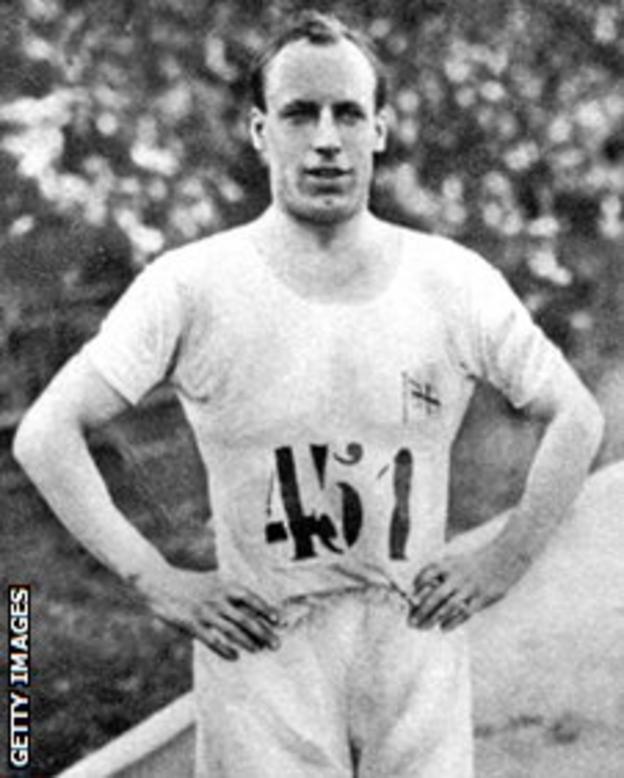 In 1998, she was part of the British team competing in the World and European Championships.
Her results as highest placed Briton (finishing 8th) in the individual event; silver medallist in the team event and bronze medallist in the team relay earned her lottery funding.
In 1999, she moved to Bath, home of the new National Training Centre for Modern Pentathlon.
The award of full lottery funding enabled Cook to put her medical career, including the notoriously long hours of the junior doctor, on hold.
She now focused her efforts entirely on full-time preparation for the 2000 Sydney Olympic Games where women's modern pentathlon was included for the first time.
Pentathlon
Based on the exploits of an heroic army officer attempting to evade enemy capture, the five disciplines making up modern pentathlon are shooting, epee fencing, swimming, running and riding "an unfamiliar horse".
Cook was already a talented athlete with experience in running and riding, plus she was a confident swimmer.
Crucially, running was the pentathlon element in which she excelled.
In addition to her training with OUMPA, she also turned out for the Oxford University cross country and athletics teams.
Although a novice at shooting and fencing, she quickly became adept at both and had been selected to represent Britain whilst still a student.
Sydney 2000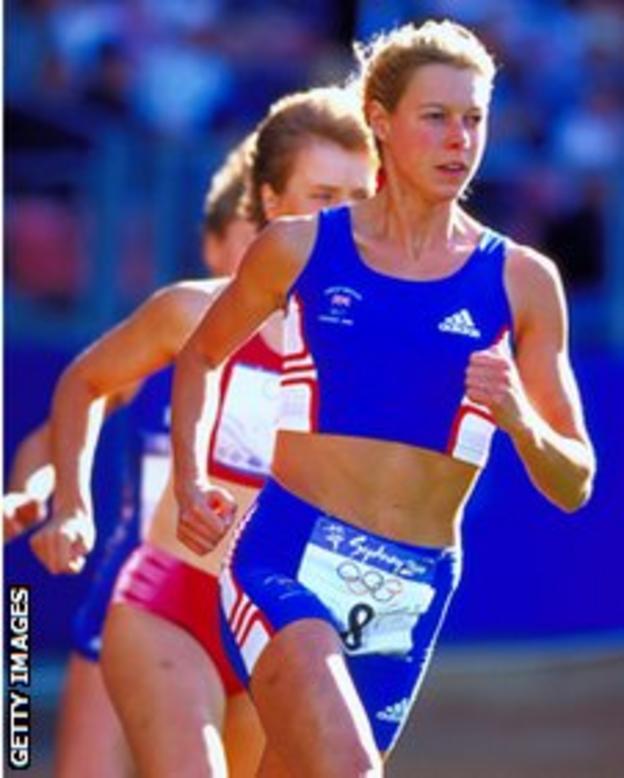 The modern pentathlon was scheduled for the closing day of the 2000 Olympic Games, with all five events occuring within a ten-hour period.
Cook faced stiff competition from Kate Allenby and Emily de Reil amongst others. Both were known to her.
Allenby was her training partner at Bath's centre for elite athletes and the USA's de Reil was a fellow OUMPA member.
After four events, de Reil had not been out of a medal position.
Cook, despite recording a personal best in swimming, was trailing in eighth place but was still in touch with the leaders.
The 3000m cross-country run was the final event. Modern pentathlon uses a staggered start, with starting positions to reflect the points differential after four events.
Cook was to start 49 seconds behind de Reil.
However, running was known not to be de Reil's strong point, whereas Cook had regularly finished a minute faster than any other international competitor in recent times.
On the day, Cook's superior running abilities kicked in.
In a race which brought the Olympic stadium to its feet, she passed the leader with just 250m to go, crossing the line in 10 minutes 03 seconds, 51 secs faster than de Riel and clinching the gold by eight points.
De Reil won silver and Allenby, Cook's training partner, took the bronze medal for Great Britain.
The website Peak Performance records Cook and Allenby's achievement that day as "positively kicking the door off the hinges of this hitherto male preserve."
After Sydney
In 2001 Cook retired from active sport at the age of 29, holding the Olympic, World and European modern pentathlon titles.
She had done so without compromising her chosen career path in medicine.
Steph Cook actively supports a variety of sporting and medical charities.
She was awarded the MBE for services to sport in the 2001 Honours List.
Golden Scots
Two other Scots brought home gold in 2000 - Shirley Robertson in the individual Europe class women's sailing and Andrew Lindsay in the coxed eights.
Find the stories of other Golden Scots via this link.