Golden Scots: Rodney Pattisson, the accidental Scot
Last updated on .From the section Scotland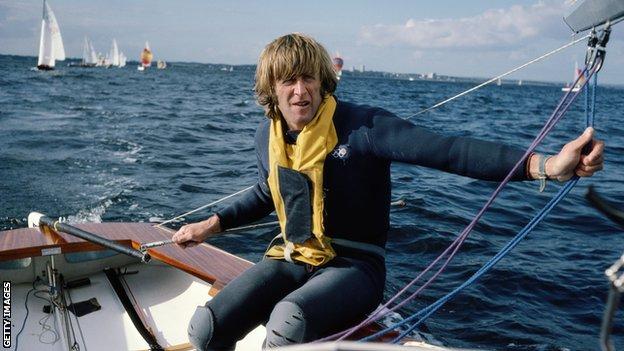 Rodney Stuart Pattisson was born in Campbeltown where his English airman father was posted during the war.
The family left Scotland in 1943 when Pattisson was two months old and he has never returned.
However, this accident of birth has found the double Olympic gold winner included in the Scottish Sports Hall of Fame, despite his insistence that he considers himself English, not Scots.
Early life
Pattisson was educated at Pangbourne College in Berkshire, a school with strong nautical connections.
Pangbourne prepared its senior pupils for possible entry into the Royal Navy.
Pattisson also followed this course and it was not until after his first Olympic gold in 1968 that he resigned his naval commission to concentrate on training.
Mexico 1968
In the lead-up to the 1968 Mexico City Olympics, Pattisson was teamed with London solicitor, Ian MacDonald-Smith.
The pair won the European Championships and Olympic trials and were selected to represent Great Britain in the Flying Dutchman class.
They travelled to Mexico two months ahead of the event in order to acclimatise to the local conditions on their boat "Supercalifragilisticexpialidocious", which officials not surprisingly shortened to "Superdocious".
The 1968 Olympic regatta was held in mid-October in Acapulco with 41 nations sending 247 competitors.
Pattisson and MacDonald Smith proved to be virtually unbeatable with a huge winning margin over the West Germany silver medallists.
The 1968 Official Olympic Games Report records that, "Rodney Pattisson skippered his Flying Dutchman to a lead as long as its name".
Pattisson was awarded his first Olympic gold a week later, when "thirty-three men received their honors at a twilight awards ceremony under tropical palms."
Munich 1972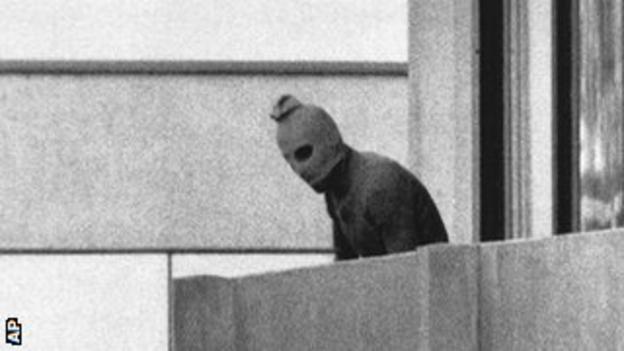 The regatta for the 1972 Olympic Games was held at Kiel-Schilksee on Germany's Baltic coast.
Pattisson was again competing in the Flying Dutchman class with new partner, Christopher Davies.
Four years after his success in Mexico, the British crew again took the gold medal, with the French pairing of Yves and Marc Pajot winning silver.
In contrast to the closing ceremony at Acapulco, formalities at Kiel were kept to a minimum as mark of respect following the Black September terrorist attack, which resulted in the deaths of eleven of the Israeli Olympic delegation.
Montreal 1976
Pattisson's achievement of winning golds in consecutive Olympiads was recognised at the 1976 Montreal Olympic Games when he was awarded the honour of being Great Britain's standard-bearer at the opening ceremony.
Sailing at the Montreal Olympics was held at Portsmouth Harbour on Lake Ontario.
Pattisson was sailing with Julian Brooke-Houghton, with whom he had won the world title five years before.
The crew finished in silver medal position, behind the West Germany team.
In his Olympic career, Pattisson had now gathered two gold medals and a silver.
After Montreal
Pattisson then retired from Olympic sailing, concentrating with success on multi-hulled events.
He was to remain Great Britain's most successful Olympic yachtsman until 2008 when Ben Ainslie overtook him with three gold medals at three different Olympic Games - Sydney, Athens and Beijing.
Rodney Pattisson was awarded an MBE in 1969 for services to yachting.
He lives on England's south coast and is still active in the local sailing community.
Golden Scots
Whether a 'Scot' or not, Pattisson blazed a trail for Scots competing in elite sailing.
Michael McIntyre won gold at Seoul in 1988, with Shirley Robertson emulating Pattisson's double gold at Sydney in 2000 and Athens in 2004.
Find the stories of other Golden Scots via this link.