Magic Murray makes history the hard way

By Andy Burke
BBC Scotland
Last updated on .From the section Scotland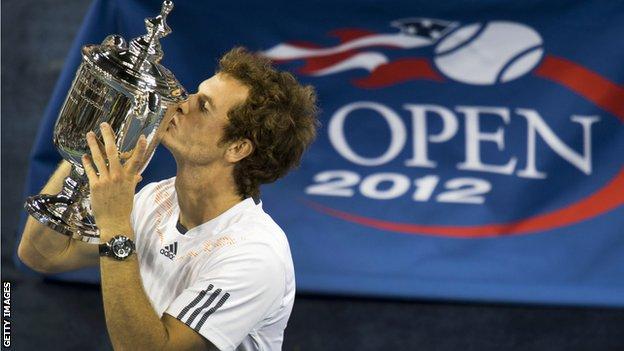 "This is your time Andy."
So we said before Andy Murray's latest tilt at ending his torturous quest for Grand-Slam glory.
The problem was we had been here before; convinced ourselves that Murray's maiden major victory was nigh. Four times his dreams - and ours - were crushed.
Dunblane's favourite son entered the US Open final with an unwanted record looming on the horizon. A defeat and he would become the first man in history to lose his first five Grand-Slam finals.
Somehow this time felt different.
Murray dismantled Roger Federer on Wimbledon's Centre Court to take Olympic gold only four weeks after the Swiss had reduced Murray to tears on the same hallowed turf at the All England Championships.
It seemed that victory could be the perfect bridge to a major triumph. Murray had finally brought his best to a five-set shootout against one of the big guns - and needed only three to dispatch Federer.
The recruitment of Ivan Lendl is already looking like a watershed moment in Murray's career. Here is the only man on the face of the planet who could look at the Scot's four Grand-Slam final losses and say: "I know how you feel."
Here is also a man who amassed eight major titles and contested many more finals. Lendl sees something of himself in Murray; insatiable work ethic, ferocious competitive spirit and an unshakeable drive to be the best.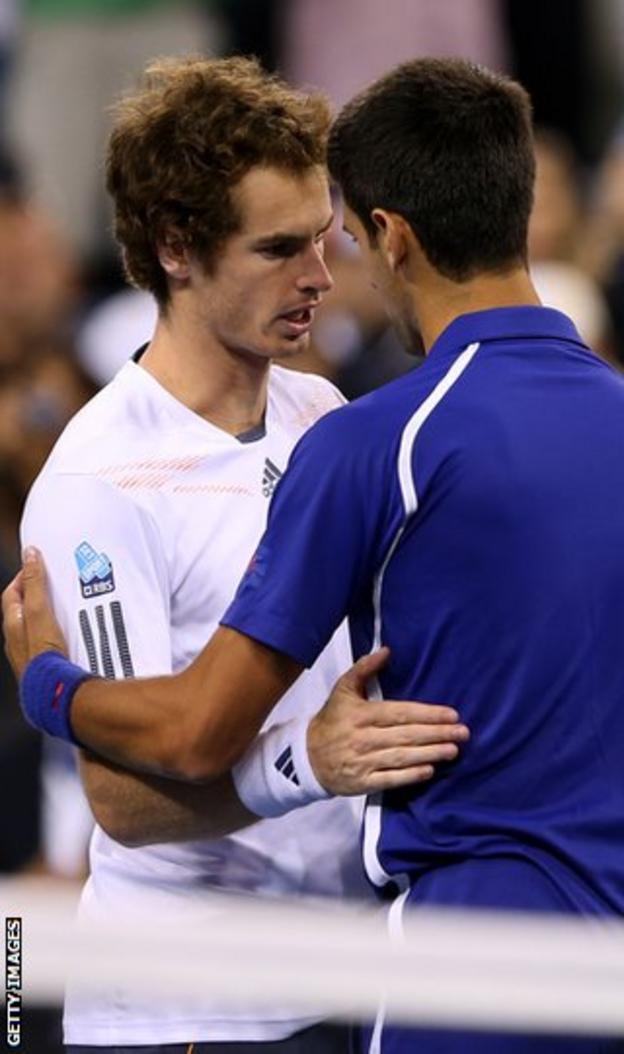 But what was that secret ingredient that turned Lendl from seriel choker to multiple champion? And could he pass it on to Murray?
Following his Olympic triumph, Murray said: "I hope this will give me the confidence to go there and believe in myself a bit more than I have in the past."
It was a statement that belied his troubled mental state in previous Slam finals but one that offered hope that he had conquered his fears.
They don't come more fearsome than Novak Djokovic, a man who has lifted the men's game in the last 18 months to heights possibly never seen before. The Serb hadn't lost in his last 27 hard-court matches in Slams.
If this was Murray's time to triumph, he'd have to work for it.
And millions of us up and down the country would have to work for it too - to stay awake that is.
A 2100 BST start, coupled with an 87-minute marathon first set, meant an early night was never on the agenda. Murray edged the tie-break 12-10, so how could we possibly sleep?
It felt like we might actually be dreaming as Murray took the second set too. Surely Murray couldn't do it in straight sets? That would have us happily tucked up by midnight.
Alas, Murray doesn't do things the easy way. As the clock struck 00:00, we were ready to roll over. Djokovic was not.
Tired and grumpy, the mood of the nation plummeted as the great Serb powered his way back to level the match at 2-2. The writing was on the wall, but if Andy could stick it out until the end then so could we.
I read some tweets suggesting that the next break of serve would be the cue to hit the hay, the assumption being it would be Djokovic doing the breaking. Not this time.
With the Djokovic serve foundering, Murray broke twice, but still we refused to believe - not until it was in the bag. We'd been here before in this final.
Murray displayed the cool demeanour we've all longed to see in the most crucial of moments. A service game to love took him to the brink and he served the match out to seal a first British men's major in 76 years.
For so long Murray has been on the outside looking in as the legendary triumvirate of Roger Federer, Rafa Nadal and Djokovic have carved up between them the game's biggest prizes.
Many said this day would never come for the Scot, that the scars of four Grand-Slam final defeats were too deep in his psyche.
He may never have recovered had he squandered this fifth chance after leading by two sets to love. But he didn't. He dug deep into vast reserves of mental strength and found that little voice in his head that told him: "This is MY time."
Murray has conquered his Everest. Now we await to see what glory lies on the other side of the mountain.