Owen Coyle backs Scottish first-aid training scheme
Last updated on .From the section Football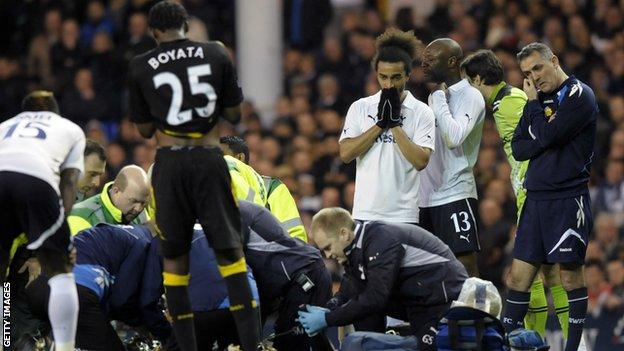 Former Bolton Wanderers manager Owen Coyle is backing a first-aid project that could help grassroots players receive some of the treatment that saved Fabrice Muamba's life.
The scheme, paid for by the Scottish Football Partnership, will finance places for more than 1,000 coaches.
Coyle was manager when Muamba suffered a cardiac arrest against Tottenham Hotspur on the White Hart Lane pitch.
"I appreciate its importance especially after that incident," said Coyle.
''This is a fantastic project. It's great to see Scottish football taking a lead in such a vital area.''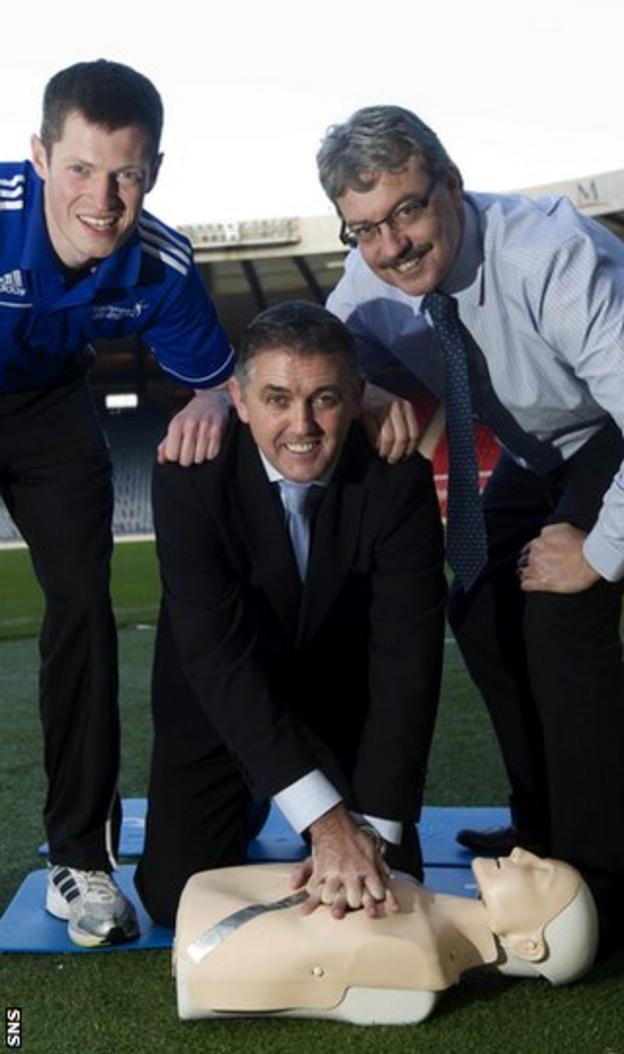 On-field treatment helped Muamba make a full recovery despite losing his heartbeat for 78 minutes and Coyle is keen to help others get the chance to pull through in similar circumstances.
"I was very humbled and delighted to be asked to be involved," said Coyle of the Scottish project.
"I drove up from England to play such a small part because it's something that I think is very important.
"There are over a thousand places for people to have this training and, if it helps one kid, it's fantastic to have that education and be on hand to help in such a situation.
"There are games going on up and down the country all weekend and there might not be people with the right training to deal with the situation. Hopefully this will help."
Congo-born midfielder Muamba was forced to retire from professional football at the age of 24 and has himself promoted similar schemes.
"Fabrice is a tremendous ambassador," said his former manager. "He is such an outstanding man and a very clever lad.
"There will be doors that open for Fabrice and he'll excel at whatever he undertakes. But he knows how important that is.
"He has put himself in many situations to help with similar projects and that's all credit to him.
"Whatever you ask, Fabrice is only too willing to help. That's his nature, he is a very caring young man.
"He will tell you he is only too thankful for all the help he had from the medical staff. And he is only too willing to help in any respect."
The Scottish course was developed by Hampden's National Sports Medicine Institute and is backed by the Scottish Government and the Scottish Football Association.
National Sports Medicine Institute director Dr John MacLean said: "Every young person, male or female, who is active in sport aged 16 or above can get access to free heart screening."
The scheme will help coaches involved in semi-professional football as well as the women's, amateur and youth leagues.