Pat Bonner - the Team Talk XI
Last updated on .From the section Scotland5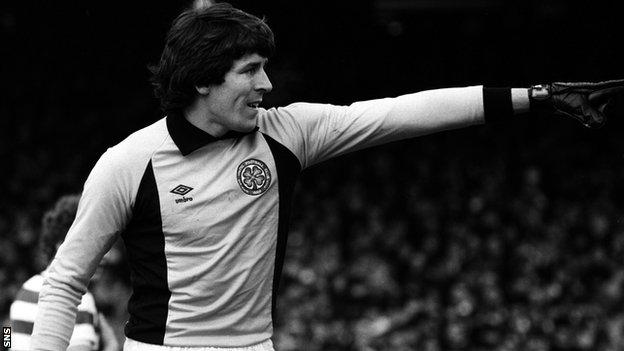 Celtic legend and 80-time capped Republic of Ireland goalkeeper Pat Bonner picks his Sportsound Team Talk XI, based on his playing experiences.
Jack gave you confidence and responsibility, because it was his view that it was you who was doing it on the pitch and if something changes, you have to adapt. He would tell you if you got it wrong, you were answerable to him. He made the game simple and he treated you like an adult and an international player.
Keeper - Gerry Peyton
The two people that gave me huge help and were probably backing me up for most of my career were Peter Latchford and Gerry Paton. Both were older than me and knew the game. I took over from Peter, he was unfortunate because he broke a bone in his hand and I got into the team for Danny McGrain's testimonial in 1981. Peter was backup for about 10 years and Gerry worked with me at the international team.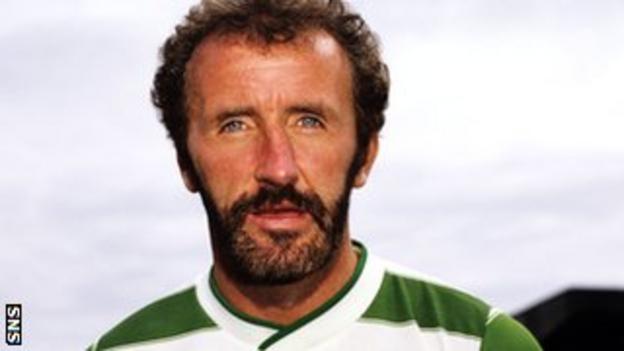 Right back - Danny McGrain
His presence and ability on the ball was second to none. He demanded the ball off you. I played in a charity match recently and Danny played and he was still demanding the ball off me. The other thing he used to do afterwards was sit down and talk to you about the game, and tell you how you did and what you should be doing.
Centre-halves - Mick McCarthy and Paul McGrath
Two typical centre-halves who put their head in there and came off the pitch with cuts and bruises, but they won the game - that was their motto. For me, that type of centre-half, I loved playing with, because I knew what I was going to get. The ball came in and you knew Mick would go and head it. If it came any further, I would take it. Mick was a winner, a talker, a shouter and an organiser. He would do the shouting for me further up the pitch.
The game against Italy in 1994, people still talk about how fantastic he was. He wasn't a talker. He was a very quiet man. Really fit - in fact, he didn't train all that much because he had problems with his knees. He could read the game and would be up to head the ball two seconds before everyone else. Nobody could jump and get near him.
Left-back - Chris Houghton
Chris played in the 1988 European Championships against Ruud Gullit and played well against him. In the modern game, he might be exposed a little bit with his height at the back post. But he was a great talker. He was quick, he could tackle - and he was a great organiser. I learned a lot from him. He was a bit older than me and when I got into the team, he was the one who organised things all the time.
Midfield - Roy Keane, Liam Brady and Paul McStay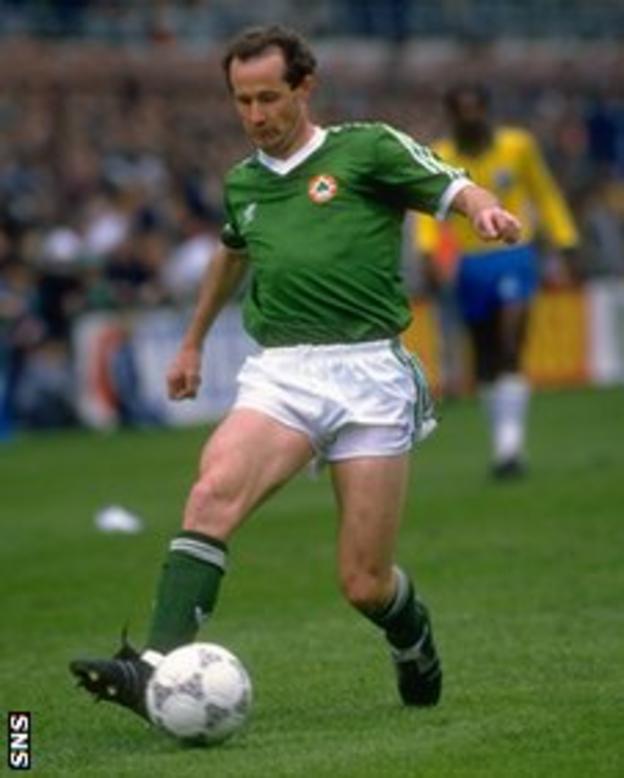 Three wonderful names and players. Roy was a bit of a loner. You didn't get close to him, but when he was a young man, he was a bit off his head, especially when you were out on the town with him. But he was a runner. He adapted his game as he got older and almost became a more sitting player. But he had a fantastic ability to control and pass, and make the game look simple. A world-class player.
Liam had ability to go past people on the pitch. When Jack Charlton took over, Liam had an ability to go back and take the ball off the centre-halves. He learned it from Johnny Giles, his mentor and manager.
Paul was the one player you could knock the ball to and it didn't matter who was marking him. Paul knew what position that marker was on, he could let it come around the corner, he could play it first time, let it run through his body. He would check away and get back on the ball again. Nothing was a problem to him. He was a gentleman.
Right wing - Davie Provan
When I came to the club, Davie signed a year later along with Murdo MacLeod and he had fantastic ability. He could go up and beat players, he could send great crosses into the box which were always quality. I'd have to put him in.
Left wing - Tony Galvin
People may not remember Tony. He was a fantastic crosser of the ball. Our great friend Tommy Burns didn't stay out on the left too much, which Billy McNeill used to argue with him about all the time and try to make him stay in his position. He would run right across the pitch with it. When he became the manager and the coach, one of his mantras was to stay in their positions and pass the ball - but when he was a player he wanted to run across the pitch, so I've put him on my sub's bench. If I was going with a four he would come in and I would leave Tony Galvin out.
Up front - Frank McAvennie
There's so many names to choose from here, but Frank was a combination of Charlie Nicholas, Maurice Johnston - all of the big name strikers I've played with. He could head the ball, he could control, he scored fantastic goals, he was a runner and brave as a lion. When he came to Celtic Park, that was a vital signing by Billy McNeill. He made a difference to us and was a wonderful player who could score goals and lead the team up front.
Pat Bonner was speaking to Kenny Macintyre on BBC Radio Scotland's Sportsound programme on Wednesday 6 March.