Masters: Paul Lawrie feels pain of missed chances
Last updated on .From the section Scotland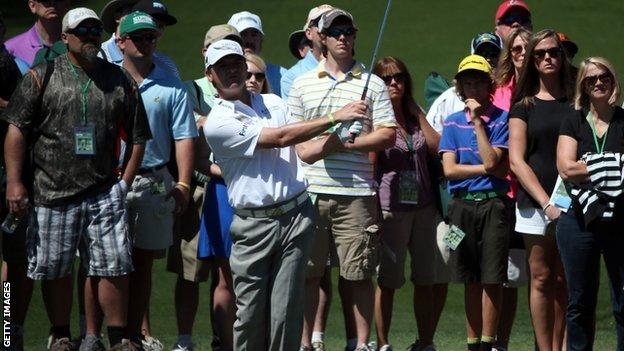 Former Open champion Paul Lawrie endured a painful third round in the Masters at Augusta, although the damage was more mental than physical.
Lawrie made the cut by two shots and was eight shots off the halfway lead held by Australian Jason Day.
But any hopes of getting into contention were wiped out by a frustrating 75.
"I played lovely out there, it's just the usual - play good and get kicked in the b******s," the 44-year-old said.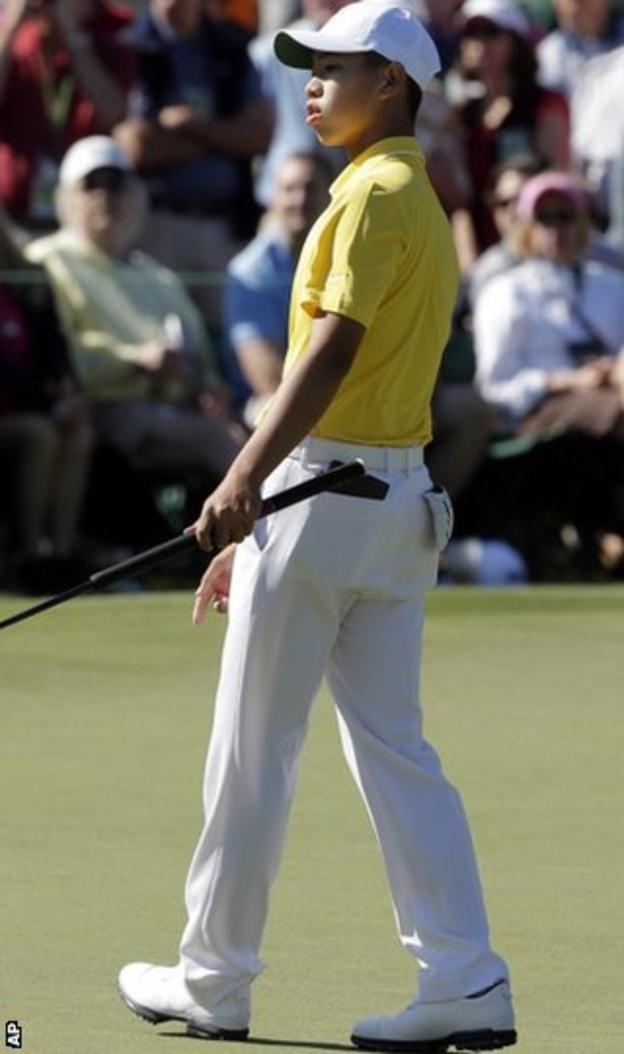 "It's been happening for months, so I should be used to it by now, but I'm not.
"I played beautiful the first 13 holes, could have been anything, five or six under.
"I was only two under and then I hit one poor shot at 14 and made bogey, three-putted 16, poor shot off 18; just the usual."
Lawrie was one of two Scots to qualify for the final two days - Martin Laird missed the cut.
Veteran former Masters champion Sandy Lyle had an even worse third day than Lawrie, carding an 81 to follow his 73 and 72 and start the final round in second last place in the field.
Lawrie had been looking for a second day of improvement after rounds of 76 and 70 but finds himself 12 strokes behind the leaders, Angel Cabrera of Argentina and Brandt Snedeker of the United States.
"I'm old enough to know that it's just a part of the game," said the Scot.
"But, I mean, it's just a strain. It's a joke. I played magnificent out there and I shoot three over. It's just unbelievable.
"But that course does that. You can be a yard off and you're making double bogey out there.
"You have to have your wits about you and try and just play as best as possible."
Lawrie was not the first player to struggle with the speed of the greens this week, adding: "I must have missed seven or eight putts inside 12 feet for birdie and you just can't do that, it just catches up with you.
"It's like a football team that has 15 shots on target and don't score a goal - they're going to get beat 1-0, it's a guarantee."
For his final round, Lawrie tees off at 15:40 UK time with Germany's Martin Kaymer.
Lyle, who is playing on the 25th anniversary of his Masters victory, tees off with 14-year-old Chinese amateur Guan Tianlang at 14:30.