Hampden Park considered as athletics Grand Prix host

By Kheredine Idessane
BBC Scotland
Last updated on .From the section Scotland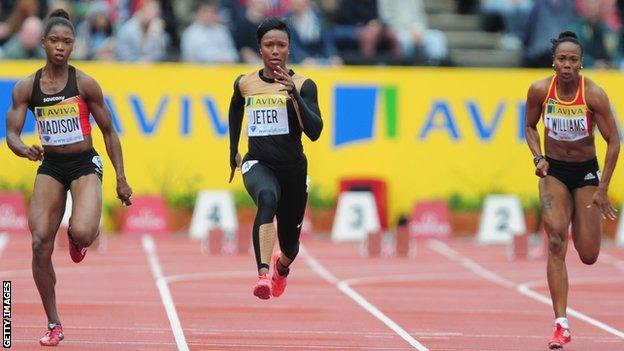 Hampden is one of the venues being considered to host the summer athletics Grand Prix normally held in London.
And Ed Warner, head of UK Athletics, says "it would be a great thing" if top stars could compete in Glasgow ahead of next year's Commonwealth Games.
The opportunity comes because the Olympic Stadium is being redeveloped later this year.
Work to install a temporary track at Hampden in time for the 2014 Games begins in November.
"With the Glasgow 2014 Commonwealth Games coming up, Hampden will be kitted out for athletics and that's a very interesting possibility for us," Warner told BBC Scotland.
"If we can work something out with Glasgow City Council and with the Commonwealth Games organisers, it could be extremely exciting for us and the Scottish public.
"It's something which is exciting to us and I believe it will be exciting to Glasgow as a city - and it's something that we're very much exploring."
The Olympic Stadium is out of commission for a couple of years because of its redevelopment, which could mean the likes of world 100m champion Usain Bolt gracing the Glasgow track.
"It's important when we showcase our sport that we reach out to young families, new supporters, people who've maybe only seen the greatest athletes on television and give them a chance to see them in the flesh, which is a whole different experience," added Warner.
"If we can help Glasgow and Scotland extend that exposure to live athletics, it will be a great thing.
"Glasgow has been a fantastic supporter of ours; every January, we open our indoor season in Glasgow.
"I have no doubt that, if we could nail this opportunity, they would do a fantastic job, working with us, to bring the best of our sport to the Glasgow public."