Shinty spat leads to AGM boycott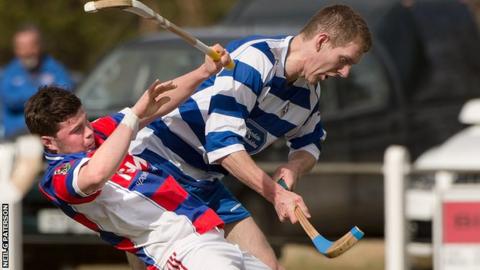 Newtonmore and Kyles Athletic are among the clubs refusing to attend the Camanachd Association's annual general meeting on Friday.
The Premiership champions and Camanachd Cup holders are opposed to plans for restructuring the leagues next season.
The Camanachd Association plan to reduce the top flight to eight teams and introduce a national second tier.
And the governing body refused a request from Skye to table a proposal in favour of retaining the status quo.
Skye also submitted a call for an extraordinary general meeting, backed by Kingussie, Kyles Athletic and Newtonmore, which the island club say has not been acknowledged.
"Our preference was that this matter was discussed and voted on at the Camanachd Association's AGM," said a Skye spokesman.
"However, this was not to be so we have been forced down the EGM route. We feel that this is the correct thing to do for the good of the sport and we also have a responsibility to other member clubs given the support we have received.
"We suggested that the EGM should take place immediately before or following the AGM on Friday as a swift resolution is in everyone's interests.
"Instead the board of directors have allotted time following the AGM to allow members attending to discuss solutions to the concerns raised about the current league structure.
"This will delay the EGM into May and we feel that some directors have totally misjudged the mood of the clubs on this matter."