Glasgow 2014: Michael Jamieson escapes home city "excitement"
Last updated on .From the section Scotland
Glaswegian Michael Jamieson will use Bath as his training base in order to focus ahead of the 2014 Commonwealth Games.
"Staying in Bath has worked out really well," said the 25-year-old.
"If I was training in Tollcross every day, I might get a bit excited to be honest. It's great to get a bit of both worlds really."
Jamieson, in Glasgow for a Games ticket launch, is content with his decision on where to stay ahead of the Games.
"I have a great coaching and support network in Bath at the minute but I also have the freedom to come up to Glasgow for days like today to really get a taste of what next summer is going to be like.
"I've made a decision over the last couple of years to spend as much time based in Bath and doing as much training as a I possible can. That's something with which I'm constantly trying to find a balance.
"For me, primarily the focus is on training and performance but at the same time, I want to be here sampling the build-up."
Speaking at the refurbished Tollcross International Swimming Centre, Jamieson added: "I'm in a privileged position, to have competed at a home Olympics last year and a home Commonwealth Games next year. It doesn't get much better than that.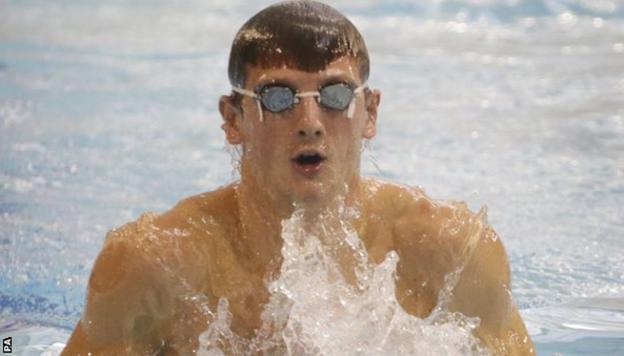 "I'm really looking to deliver the results we're looking for next summer."
And Jamieson insists he will get over the disappointment of finishing fifth in the 200m breaststroke final at the World Championships in Barcelona.
"It was so frustrating to be in Barcelona last month and not get the result I knew I was capable of," he said.
"Now that disappointment has subsided and I'm laughing it off, thinking of better ways to set up the Commonwealth season after the disappointment.
"I'm hungrier and more motivated than ever and I know everyone at home is expecting results from me.
"I will be doing the best job I can to make sure I deliver."