Rangers 'saddened' by Malcolm Murray claims over pay-outs
Last updated on .From the section Rangers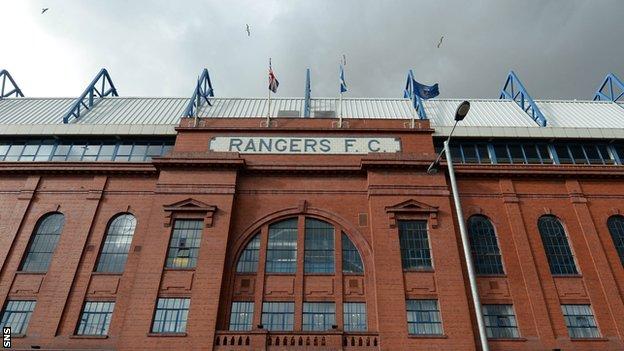 Rangers say they are "appalled and saddened at the current demeanour" of Malcolm Murray after the former club chairman rejected a claim he approved much-criticised salaries at Ibrox.
But the club insist Murray "agreed" payments to Brian Stockbridge and former chief executive Charles Green.
And Rangers say Murray "signed off" Green's compromise agreement.
Earlier this week, Rangers for the 13 months to June.
And it was revealed that £400,000 was paid to finance director Stockbridge while Green received £933,000.
As well as challenging Murray's assertions over payments, Rangers described the former chairman's claim that he was appointed by institutions to oversee corporate governance as "grossly inaccurate".
And the club insist it was Murray who proposed current chief executive Craig Mather to the board after Murray had said: "Mather was proposed by Charles Green and rejected by me and two other board member."
Murray is standing by the comments he made on Wednesday and said he was "disappointed" by Rangers' statement.