'World-class' cash boost for 12 Scottish athletes
Last updated on .From the section Scotland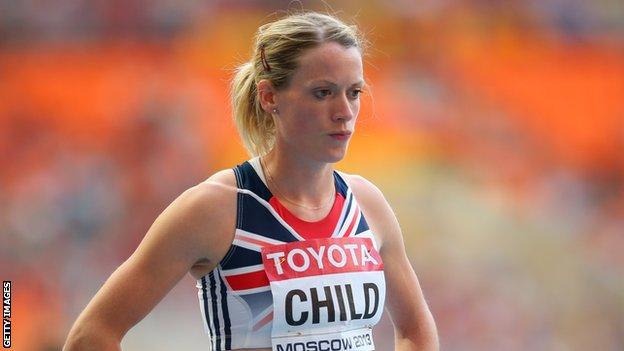 Twelve Scots have won financial support from the UK Athletics' World Class Performance Programme for 2013-2014 because of their Olympic potential.
Eilidh Child and Jamie Bowie are both to receive "podium" support in their respective 4x400 relay teams.
Paralympians Libby Clegg and Stef Reid also receive the top level of support.
Mark Dry, Eilish McColgan, Laura Muir, Chris O'Hare, Lynsey Sharp, Samantha Kinghorn, Meggan Dawson-Farrell and Allan Smith have second-tier support.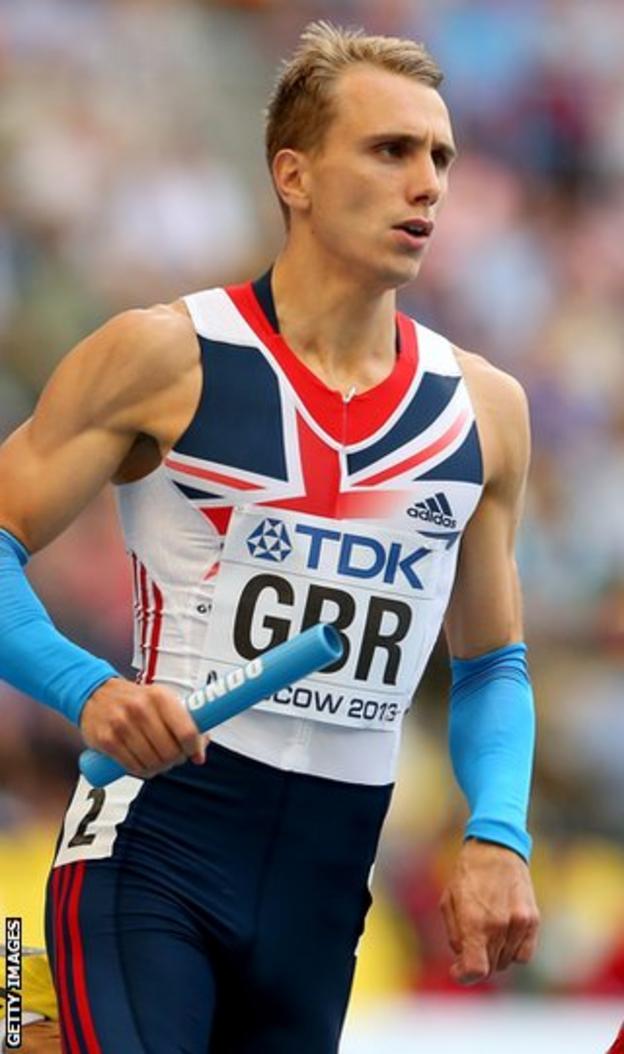 The "podium potential" athletes are viewed as developing towards Tokyo 2020 in the National Lottery-funded support programme.
Meanwhile, the "podium" support is for those viewed as having the potential to win medals at Rio in 2016.
Scottishathletics chief executive Nigel Holl said: "We'd like to offer our congratulations to the athletes and their coaches on this deserved selection."
The news comes as
Lisa Dobriskey and Jenny Meadows, who won 1500 metres silver and 800m bronze respectively at the 2009 World Championships, and Andy Turner, the 2011 world 110m hurdles bronze medallist, are among the leading names to have been dropped from the programme under the strict new guidelines set down by UK Sport.
Yamile Aldama, the 41-year-old Cuba-born triple jumper who won world indoor gold last year, has also left the programme, along with Phillips Idowu, whose removal was a foregone conclusion following his decision to take an indefinite break from athletics.
UK Sport, the body which distributes the funding, has narrowed its criteria, meaning only athletes considered realistic medal contenders for the Rio 2016 Olympics are eligible for podium funding.
Previously, the emphasis had been on the likelihood of making a final.
The result is a smaller crop of 22 athletes on top-level funding, plus 16 on relay funding.
The 44 younger athletes on the lower-level podium potential support had to have proved their potential to win a medal in Tokyo in 2020.
In addition, there are 25 Paralympic athletes on podium funding, plus two on relay support, and 23 on podium potential.
Scottish athletes on podium support
Jamie Bowie (4x400m)
Eilidh Child (4x400m)
Libby Clegg (T12 sprint events)
Stef Reid (T44 sprint and long jump)
Scottish athletes on podium potential support
Mark Dry (hammer)
Meggan Dawson-Farrell (T54/F57 1,500m)
Samantha Kinghorn (T53)
Eilish McColgan (3000m steeplechase)
Laura Muir (800m)
Chris O'Hare (1500m)
Lynsey Sharp (800m)
Allan Smith (high jump)