Ten things you didn't know about shinty

By Gary Innes
Fort William shinty wing centre
Last updated on .From the section Scotland2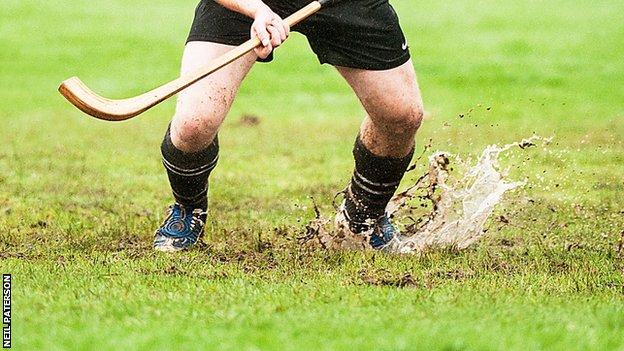 It's that time of year again to dust off the boots, get a new grip on the sticks and dive head first into the 2014 shinty season.
For the past three years I've been fortunate enough to have this blog and write about the sport that I play, love and have huge passion for.
This year, however, my blog will change slightly. (I can hear the laughs already from the Premiership clubs.)
I promise this isn't because of Fort William's demise and our residence in the National Division.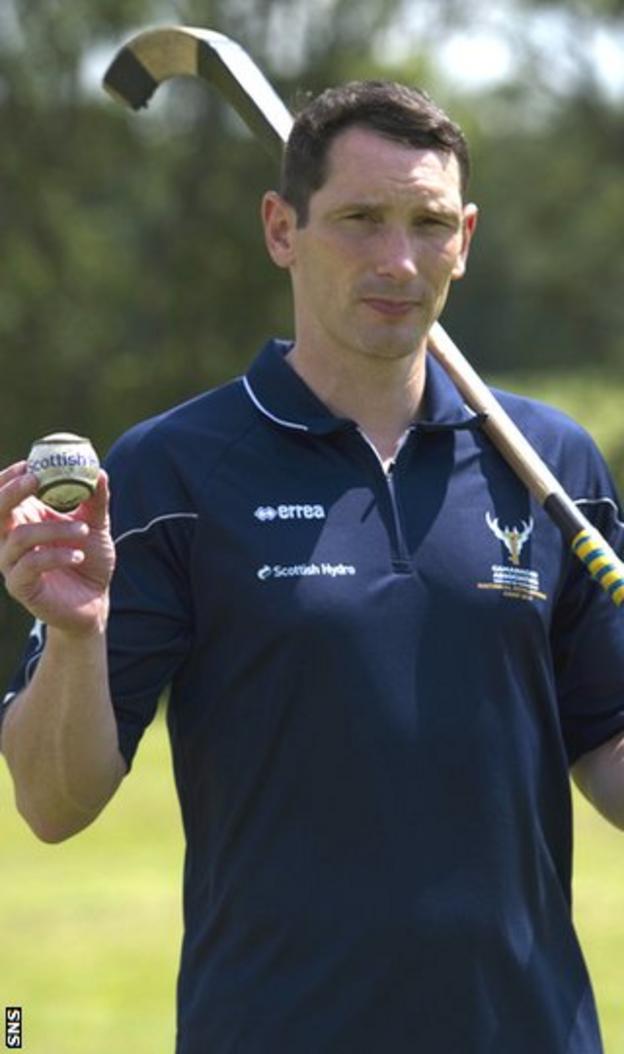 We've decided to take the blog in a different direction and are looking for your stories about our great sport.
This should hopefully open up a rich variety of stories from throughout Scotland and beyond, with teams, for example, now in Australia and America.
This week I'm talking about 10 things you didn't know about shinty.
Now, I realise many readers of this blog are shinty players, supporters or enthusiasts but in an effort to introduce the sport to more people, here are some facts, even though some may seem far-fetched...
1. In the history books, shinty is said to have been played the night before the Massacre of Glen Coe. I wonder who won and if it had any implications for the day after?
2. Shinty sticks were once made from dried seaweed.
3. Before the leather stitched balls were introduced at the end of the 1800s, balls were known to have been made from wood, sheep vertebrae and even dried cow pats.
4. During the First World War, in 1916, the 4th Battalion of the Cameron Highlanders wrote to John MacPherson's stores in Inverness asking for a number of camans to be sent to France. The sticks were duly sent and they called themselves the French Camanachd.
5. Shinty history was made at the weekend when on Sunday 2nd March 2014 newly formed club, Krasnodar Camanachd, had their first club match against each other in Russia! This is thought to be the first time shinty has been played on Russian soil.
6. Kingussie marksman Ronald Ross has scored more goals per game than any professional footballer in the world.
7. Stamford Bridge and Old Trafford were used as shinty pitches by local clubs in Manchester and London.
8. Shinty's only Olympic athlete was TR Nicholson from Kyles Athletic. In Antwerp in 1920 they held up the hammering throwing competition until he arrived. He was delayed because he had been held up at the lambing in Tighnabruaich. He was sixth in Belgium, having finished fourth at the London Games in 1908.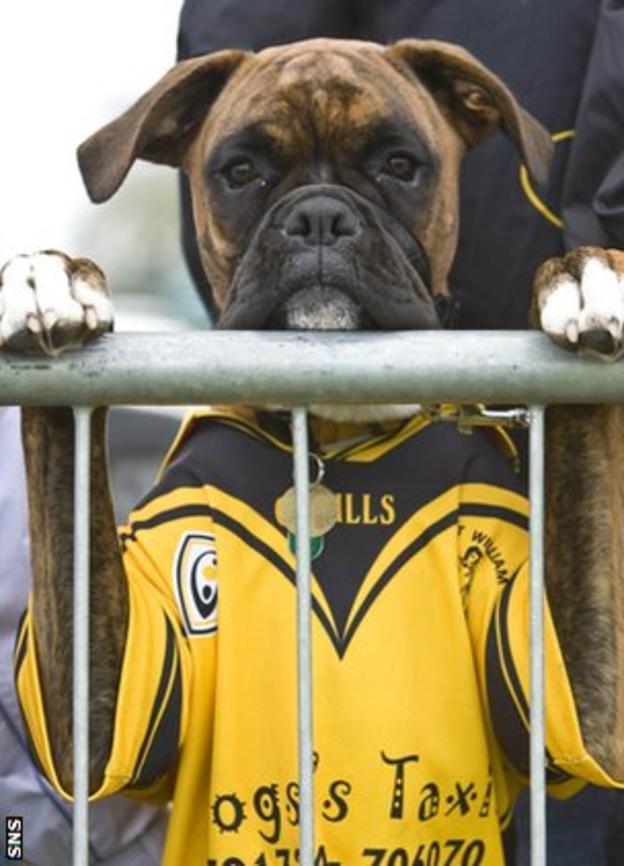 9. Shinty's first ever international against Ireland was held home and away in Croke Park, Dublin and Celtic's home ground, Parkhead in Glasgow, in 1896/97. Scotland won.
10. Shinty even made it to Murrayfield, with the one and only game matching up Newtonmore and Ballachulish a couple of years after the Second World War. Both teams played an exhibition match in our national rugby stadium in the famous "pots and pans" match.
Due to a shortage of silver, both clubs played for a set of pots and pans, which John Russell of Newtonmore still has to this day.
And when the National Museum of Scotland came calling a number of years later to ask John if they could borrow them for a Scotland's Sporting Trophy exhibition, they had to wait until his good lady had cleaned them out as she had made a pot of soup in them earlier that day.
So, if you have a shinty-related story from old to new, then please leave a comment and it may feature in a future column.