David Moyes' sacking marks end of an era for Scottish managers

By Richard Wilson
BBC Scotland
Last updated on .From the section Scotland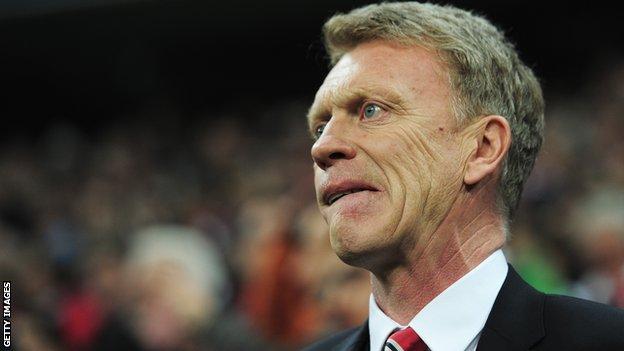 The sacking of David Moyes is also an act against tradition.
The notion of Scottish managers delivering a certain kind of gruff authority, the ability to rouse an unimpeachable team spirit and winning mentality, is still ingrained in the consciousness of English football.
It stems from the lasting impacts made by Sir Matt Busby and Bill Shankly - two men who changed and shaped the destinies of Manchester United and Liverpool respectively, enabling the clubs to reach for dominance and glory - but also Jock Stein's triumph in Europe with Celtic and then the hard-edged, if at times darkly romantic, 27-year reign of Sir Alex Ferguson at Old Trafford.
Each of these men contributed to Scotland's reputation for exporting outstanding managers, even when the playing pool is bereft of world class quality.
There was a tier below the four icons, with the likes of Kenny Dalglish, George Graham, Gordon Strachan, Tommy Docherty, and Graeme Souness all making noteworthy progress, and then the contemporary figures followed.
Moyes was once the epitome of this new breed, ahead of managers such as Paul Lambert, Alex McLeish, Owen Coyle - born, raised and deeply influenced by life in Glasgow and Scottish football, despite representing the Republic of Ireland once due to his family roots - Billy Davies, Steve Clarke, and Malky Mackay.
There was a time, almost three years ago, when the English Premier League season started with seven clubs being managed by Scots: Ferguson, Moyes, Dalglish, Coyle, McLeish, Lambert and Steve Kean. Yet by this summer there might be none left, since Lambert's future at Aston Villa currently seems uncertain.
Success runs in cycles, and it was almost a freakish statistic that so many Scots were prominent in the top tier of English football in 2011. Even so, it reflected an old conviction that the coal mining and industrial working class communities of Glasgow and its surrounding valleys were a breeding ground for managerial nous.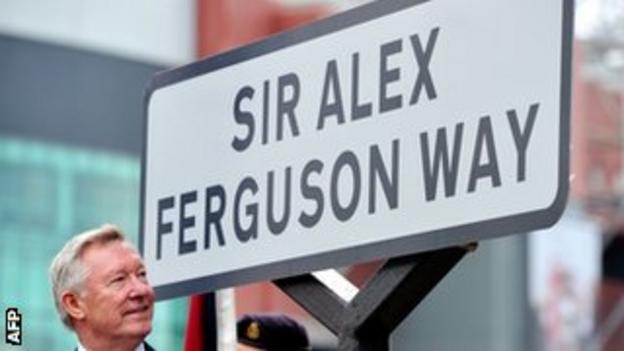 All the individuals were different, of course, but there were shared traits in Busby, Shankly, Stein and Ferguson, since they all understood the power of solidarity and unity of purpose in teams of individuals, they all believed in strict discipline but bent their will for unique talents, and they were all hopelessly, obsessively in love with football and the game's capacity to thrill.
Moyes will feel the agony and the frustration of his sacking as a personal affront. It is characterised by its own circumstances, too, since Manchester United as an institution were under-prepared for the end of Ferguson's glorious and ferocious time in charge and that of David Gill, the former chief executive.
Last summer's transfer strategy was hapless, but Moyes was also unable to convince United's senior pros, like newly-appointed interim manager Ryan Giggs, Rio Ferdinand and Patrice Evra, that he could take command of United's fate in the same uncompromising way as Ferguson. They were obliged to adapt to the methods of a new manager, but instead appeared to shun him and Moyes could not recover a split camp.
This spell at Old Trafford is not a reflection on his ability to manage a club, but instead on the way he approached managing the demise of a dynasty. Moyes will return, not least because of the years of achievement on modest resources at Everton - during 11 seasons, he led the club to eight top-10 finishes, one appearances in the Champions League qualifiers, two Uefa Cup runs, one Europa League qualification and one FA Cup final - but what does it say about the reputation of Scottish managers? Where is the next generation?
Moyes was responsible, in some senses, for maintaining the lineage, since contemporaries like Coyle, McLeish and Lambert took encouragement from the way he made his name in England, but also enjoyed the merit of the ongoing reflection of a successful Scottish manager.
Ultimately, though, the tradition of valuing the worth of managers from north of the border was sustained and prolonged by Ferguson. He has been central to the careers of so many managers that describe him as the Godfather of English football was both a cliché and a truth. Chairmen across the country sought his counsel when searching for a new manager, and Ferguson's recommendation was often decisive.
Managers also sought his advice as well as his patronage. His own career is not undermined by a moment of misjudgement - which is what the appointment of Moyes will now always be considered - but it does diminish the extent of Ferguson's ongoing influence. The age of his authority, and the lineage that stretches back to Busby, Shankly and Stein, is over.
All managers now are formally qualified, their individualism heavily moulded by the structure of Uefa's coaching qualifications, and few in western Europe will come from the same industrial, impoverished, working class backgrounds as the coal villages of Ayrshire and the shipyards of Govan.
Moyes, born and brought up in a tenement close in Thornwood before the family moved to the more comfortable Bearsden, was the bridge between the old and new generation of managers. There are impressive Scots currently at work, among them Derek McInnes, Stuart McCall, Dougie Freedman and Darren Ferguson, but the trend of appointing foreign managers is now firmly entrenched in the upper tiers of English football.
There can still be exceptions, and Mackay's achievement in taking Cardiff City into the Premier League before falling foul of the rash decision-making of the owner Vincent Tan is now the ideal for Scots to follow.
Moyes could command another prominent appointment, but others will have to work their way up, slowly and doggedly. Sir Alex Ferguson's opinion will still hold cache, but that is diminishing, too, so it feels as though an era has ended. Scots can still excel, and the Scottish Football Association's coach education programme is widely admired, but the network of influence in England has now been drastically curtailed.