Scottish Premiership poised for nerve-shredding finale

By Tom English
BBC Scotland
Last updated on .From the section Scotland205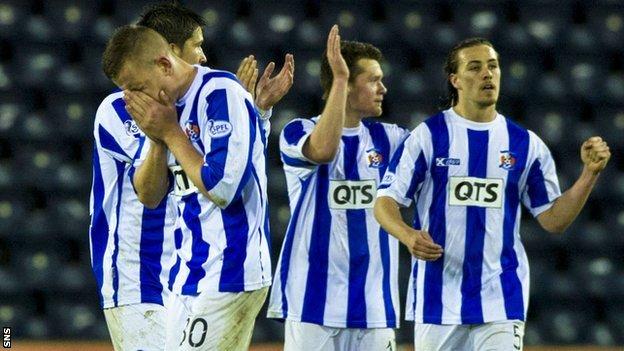 An evening of dizzying movement at the fag-end of the Premiership, an evening that began at 7.45pm with Kilmarnock standing over the trap-door in 11th place.
Doomwatch was rarely more tempestuous or more thrilling. Just after 9pm, Thistle took the lead at Tynecastle and looked safe.
Then they scored again - from 3-2 to 4-2 in rapid order. You crunched the numbers and looked on in disbelief at what the league table was telling you.
In the space of 40 minutes, either side of half-time, Alan Archibald's side had gone from 11th to seventh.
It was that kind of night. Brilliantly bonkers, right down to the last whistle.
At Rugby Park, the home fans were so weak at the knees they practically had to be carried out of there on stretchers at the end. They saw their team go down to 10 men late on, James Fowler walking for a second yellow.
They saw Kenny McLean standing over a free-kick 25 yards from goal. Some turned away, only spinning around to watch again when the collective roar told them that McLean's effort was saved.
This was gripping stuff; you had to admire Killie. After Sunday's shellacking against Hearts, they managed to find themselves. From the start, they were full of verve and ambition.
Through the driving rain, they went at St Mirren in the manner of a team on a long winning run rather than a painful losing streak.
They created a wonderful chance in the 12th minute, Kris Boyd pushing it past the left-hand post. They carved out another after 20 minutes, Manuel Pascali's header brilliantly saved by Chris Dilo.
A minute after that, Boyd scored. What are they going to do if and when the big man gets an offer from elsewhere? Overnight vigils for him to stay, perhaps. If that fails, cry buckets. And maybe erect a statue.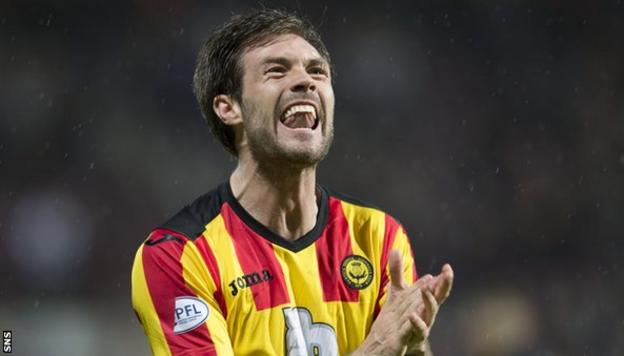 Without Boyd, Killie would have been cut adrift long ago. His goal gave them three precious points - and a lifeline - but that's what he's been doing all season.
The equaliser against St Mirren earlier in the season. Another equaliser against Thistle. The winner against Hearts and Ross County and Thistle and St Mirren again. And again. His equalisers and winners have given Killie more than 20 league points. In a troubled season, he's been a colossus.
St Mirren had their moments, but too few and not nearly as many as they've had in recent games. Danny Lennon said his side grew complacent in the match. Free of the threat of the drop, their intensity dropped, their standards fell.
The home team could have been clear at the break. Having made one fine save, Dilo then made another just before half-time. All the while you wondered if these misses would boomerang back and hit them between the eyes, but Killie were resolute in that second half.
They were as dogged in those moments as they were limp on Sunday. This was quite a transformation.
St Mirren had rid themselves of all this torment at the weekend, of course. That's what a five-match unbeaten run tends to do for you in this league. From crisis club to free-spirits in one pulsating month.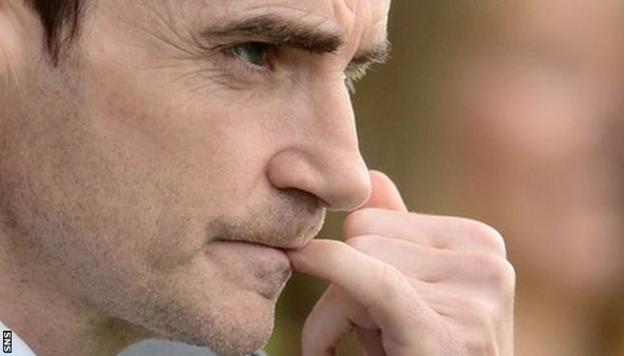 What it means for their manager is another matter. Before this game, his boss, Stewart Gilmour, did an interview with BBC Radio Scotland. It was interesting not just in what he said but what he didn't say.
There was no commitment to Lennon. No putting to bed the uncertainty swirling around the manager's head. Gilmour said he was thrilled at the way his team are finishing the season but said that his board had to look at things over the course of the campaign, not just focus on one pleasing pocket of success.
The St Mirren board will meet on Thursday. In Lennon's favour is the bottom line. St Mirren survived and he showed great dignity in the battle.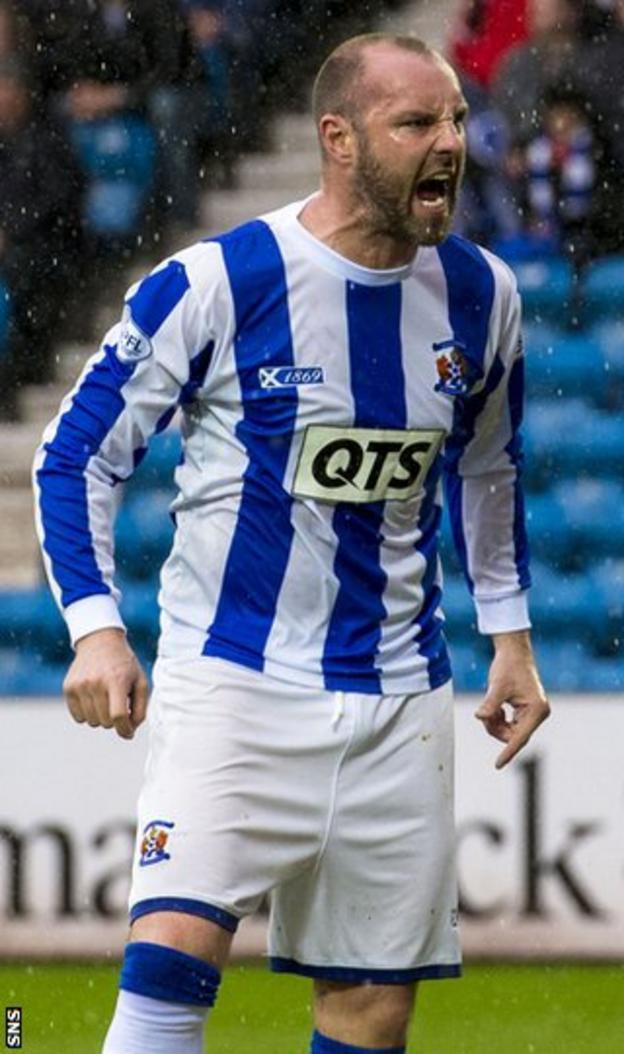 He never reacted to the flak that was flung at him. Never lowered himself to biting back at his critics when the criticism was ferocious. He rose above all of that and stood tall.
There's that and the fact that St Mirren can still finish higher up the league than they have done in years. Lennon has surely calmed the ire of some supporters of late. Some, but not all. Plenty still have issues with him.
A number will wonder whether Saints should have been spared some of the grief they went through. The team is decent. Maybe they've underperformed.
You can look at this whatever way you like. They might finish seventh. That's progress in anybody's book.
If they win at the weekend, they will finish on 41 points, the same total as last season. Progress? The board will see what they want to see, but there's no telling what they will decide. Lennon will twist in the wind just a little bit longer.
Killie are twisting, too. But at least they have taken back ownership of their own destiny. If they match Hibs on Saturday then they survive.
Easter Road will not be for the faint-hearted.