Lennon and Celtic no longer a perfect fit for each other

By Richard Wilson
BBC Scotland
Last updated on .From the section Scotland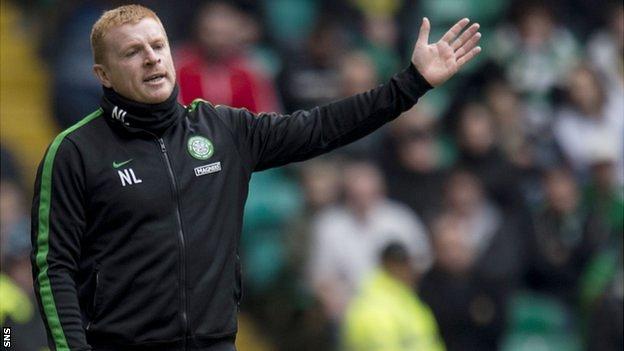 Once emotion was discounted, Neil Lennon could make a calculated decision. It has not been an act of impetuosity to leave Celtic after four years as manager, and it has been known within the game for some time that he has hankered after a move to England.
His bond with Celtic remains strong, but it could not survive the extent of his ambitions.
The timing will always generate intrigue, but Lennon is not leaving Glasgow to go straight to a different club. That alone is a measure of his view about the coming season at Celtic, since few managers actively seek a period of unemployment.
A combination of factors will have been prominent in his reasoning. As well as the desire to work at a higher level, Lennon has also evaluated what the immediate future holds for Celtic. The club is prudently run, but a manager will always demand extra resources.
Celtic, for instance, worked to the limits of their budget when they pursued signing targets in the past two transfer windows, but the strategy still frustrated Lennon since the club did not capture all of the players that he wanted.
Recruitment decisions are made in conjunction with Peter Lawwell, the chief executive, and John Park, the football development manager, so disagreements and tensions are inevitable.
There is little need to speculate on Lennon's views about Teemu Pukki and Amido Balde, since neither has managed to play their way into his starting line-up. Nir Biton may yet adjust to the demands of playing for Celtic, and the arrival of Leigh Griffiths last January upgraded the forward line.
Even so, Celtic never adequately replaced Gary Hooper and Victor Wanyama last summer. It is widely expected that goalkeeper Fraser Forster will leave this summer, and while there is no financial imperative to sell Virgil van Dijk, bids are likely to be forthcoming for the Dutch defender.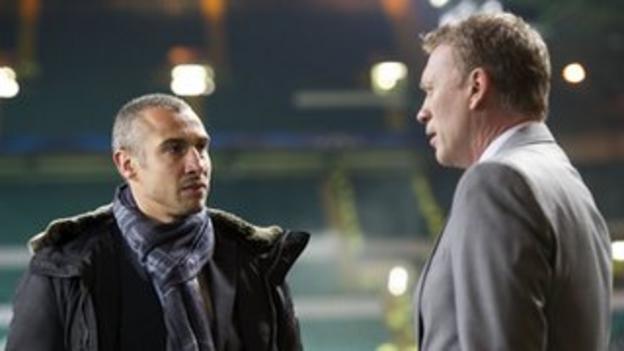 Celtic's business model is to sign players from under-utilised markets, or whose potential has still to be realised, and develop them so that they can be sold at a profit. There is no dubiety to this, since players are attracted to the club by the promise that it will provide a stage on which to parade their talents.
The manager, though, will always see his primary role as team-building. Lennon wants to construct something lasting, and there are attractions in England when a club like Norwich can utilise a £25m transfer budget.
Lennon was the first choice of the Carrow Road chief executive David McNally to replace Chris Hughton. Other members of the board, though, were more keen on Malky Mackay.
Lennon's departure stirs intrigue. It is believed that Mackay had been offered the Norwich job, yet Neil Adams was appointed on a three-year deal. Mackay will also feature prominently in Celtic's thoughts, and at West Bromwich Albion, who are seeking to replace Pepe Mel.
There are other opportunities, and Lennon's name is believed to be in the mix at Brighton. Moving to the Championship is a downgrade when there are Champions League opportunities at Celtic, but the club have three qualifying rounds to negotiate this summer.
If major players leave in the meantime, Lennon will have calculated that the risk of failure was too great.
His standing in England is based on steering Celtic twice to the group stages of the competition. That reputation will be enhanced if his replacement fails.
There is also lingering appreciation of the night his Celtic team overcame Barcelona in Glasgow, but his three consecutive titles are generally discounted since the view in England is that an Old Firm manager who wins the league is merely meeting basic expectations.
Even so, Lennon was believed to have been considered, and then overlooked, by West Bromwich Albion last summer. Members of the club's hierarchy recognise they made a mistake in appointing Mel and are now considering looking for a younger, bullish coach who will shake the club out of its slumber.
Lennon will have reasoned that opportunities will arise in the coming months. Celtic too, though, have not been caught unawares. Consideration has been given to several candidates, including Mackay, Henrik Larsson and Owen Coyle. The latter was well thought of last summer, when some at the club believed that Lennon might depart then.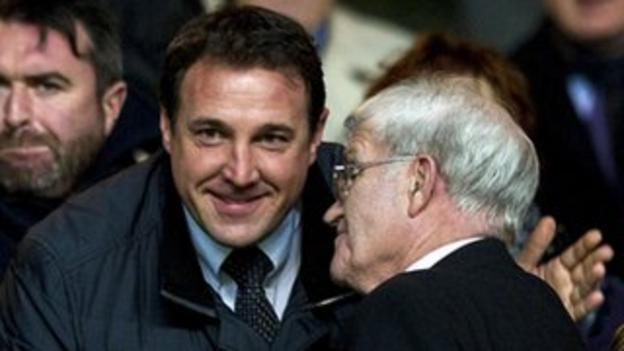 Reputations and requirements change. Celtic are carefully managing their resources in the absence of Rangers from the top-flight. Season ticket sales remain healthy, but attendances are not always a reflection of that.
The appointment of Larsson would generate a surge of public goodwill, but it would also represent a risk given the Swede's lack of experience.
There was a similar chance taken when appointing Lennon, since he was a rookie. Nonetheless, Celtic are all but guaranteed to win the Premiership next season so a period of adjustment could be weathered.
There is also experience on hand, since former Dundee United manager Peter Houston is currently working as a scout for Celtic and could lend his know-how to a new manager.
Mackay remains well thought of at the club he served as a player, and his spells at Watford and Cardiff are impressive. Coyle, too, has the benefit of a strong CV and emotional ties to the club.
David Moyes and Paul Lambert are likely to be out of Celtic's reach, since the club itself is amongst the biggest in the UK but the Scottish league is not, and the environment is restrictive. Lambert is currently in work in the English Premier League and Moyes will still believe that he can command a role at that level.
Fans will agitate for a new era, a proven coach who can take the club further than Lennon. That model requires extensive financial backing, though, and the likelihood is that the current strategy will prevail and a coach who can fit into it will be sought.
Lennon wants a job that matches his ambition and hunger to build something new and lasting. Celtic want a coach who will buy into their strategy but prove popular enough to revive a sense of excitement around the club. They were once the perfect match, but time has moved to separate them.