Shinty: Who are your sporting inspirations?

By Gary Innes
Fort William shinty wing centre
Last updated on .From the section Scotland0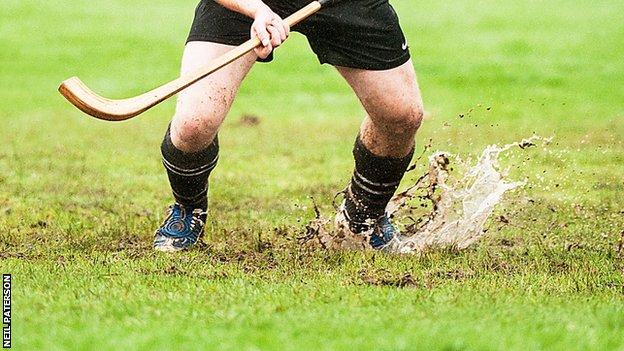 Last week, I wrote about my upbringing in shinty and the care and attention taken to teach us the sport in Kilmonivaig Primary through our teacher Ms MacLachlan.
This week, we'd like to hear who your unsung heroes were growing up. The person or people that gave up their free time and in turn gave you the opportunity to learn your chosen sport.
I'm sure there must be some amazing characters out there across Scotland, possibly the world, that have not yet had a mention. So fire up the stories of your mentor or inspiration and give them a shout out and thanks.
It was the first round of the 2014 Scottish Hydro Camanachd Cup on Saturday.
The competition is shinty's showpiece, it's crown jewel, it's holy grail.
However, with this in mind, it's the kind of competition where anything can happen, including dreams made, shattered and the unlikely often happening!
The big story of the day was last year's runners-up, Kyles Athletic, bagging a 90th-minute winner to knock holders Newtonmore out at Tighnabruiach.
Newtonmore had beaten Kyles on the very same surface only seven days previously in the league, but the spoils went the opposite way this time as Kyles took their revenge for last year's final.
Fort William, Skye, Kilmallie, Kingussie, Kinlochshiel all proceeded through to the quarter-finals.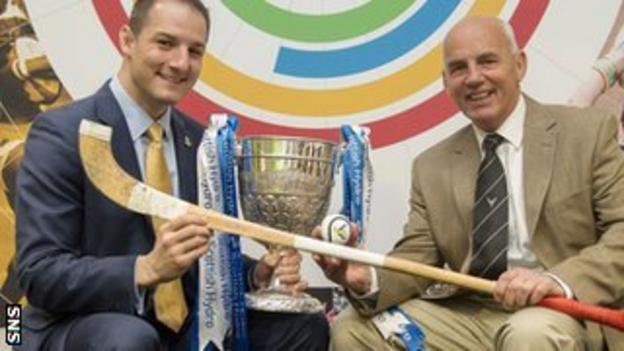 Camanachd Association president Archie Robertson and Glasgow 2014 chief executive David Grevemberg were on hand on Monday to make the draw for the last eight, with the ties to be played on 5 July.
The draw is as follows:
Glenurquhart v Inverness or Inveraray
Kinlochshiel v Fort William
Lovat or Kingussie v Kyles Athletic
Skye v Kilmallie
So whose name do you think is on the cup this year?
Looking ahead to this weekend, it's cup-final day for Fort William and Skye at Invergarry, as both north clubs battle out to lift shinty's newest trophy, the RBS MacTavish Plate.
It has become somewhat of a laughing competition this year and gained many a nicknames such as, 'The Diddy Cup', 'The Best of the Rest' and so on. However, neither Fort nor Skye will be caring about that come Saturday when the ball is thrown up.
The plate was introduced by the Camanachd Association to help create more fixtures, as the new league reconstruction meant there were fewer teams within the leagues, which in turn had the knock-on effect of fewer games.
The competition is for clubs that were knocked out of the first round of the north's, MacTavish Cup and south's Celtic Society Cup, rather than having a number of Saturdays free.
This has resulted in a number of cricket score matches, but it is the only competition to cover four leagues within the sport, so in theory this could be expected.
In league form, Skye and Fort William are currently unbeaten, with both clubs scoring a healthy amount of goals and conceding very little.
Fort William, however, are a couple short, including forward Bryan Simpson, who is travelling south for his stag party. Be afraid Newcastle, be very afraid!