Shinty: How might equipment and technology change the game?

By Gary Innes
Fort William shinty wing centre
Last updated on .From the section Scotland1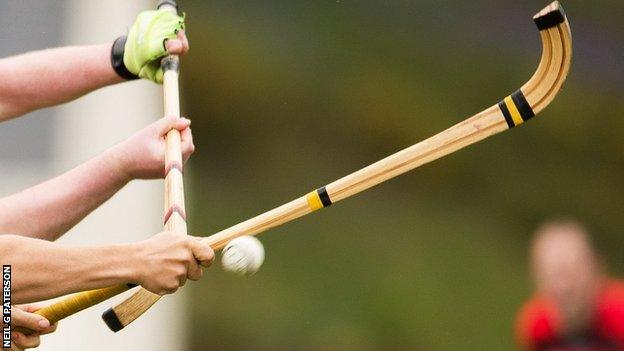 As more kids are picking up camans than ever before, merchandise is also now becoming a bigger part of shinty.
Having spent this week down in the beautiful village of Acharacle on the Ardnamurchan peninsular teaching accordion and shinty at the Feis, I was delighted to notice an array of coloured shinty balls. You name it and that colour was available.
This was all great until I took one of the aforementioned new coloured shinty balls unwillingly to my backside!
The kids of course got a right laugh when it happened, and as I counted to 10 through gritted teeth trying to take it like a man and not show any pain, I turned around to discover I had been hit by a bright pink shinty ball!
I couldn't help but laugh at how things have changed.
White has been the official colour of a shinty ball for as long as I've played the sport and I'm quite sure for most of the past 100 years.
We never had the option of multicoloured balls to practice with when growing up. However if you were very lucky, someone would have an old style black leather ball. They were fairly rare and to find one was even rarer.
The change in the ball colours got me thinking.
I wonder what technology and changes we possibly will be using to enhance or change our sport within the next few decades? Who knows?
Maybe cameras on helmets, in-ear technology to communicate with management, or what about a chip inside your boots and ball that alerts the referee if you're offside?
Is there any technology out there or changes that you would like to see brought in to play just now or in the future, or are there any changes already made within the sport that you would like to see reversed?
Let's hear your thoughts on this.
I am back in amongst the stars of tomorrow again next week as a coach at the national shinty camp in Strathallan. Four days of non-stop shinty, alongside key speakers talking everything from dietary requirements, mental and physical preparation and everything in-between.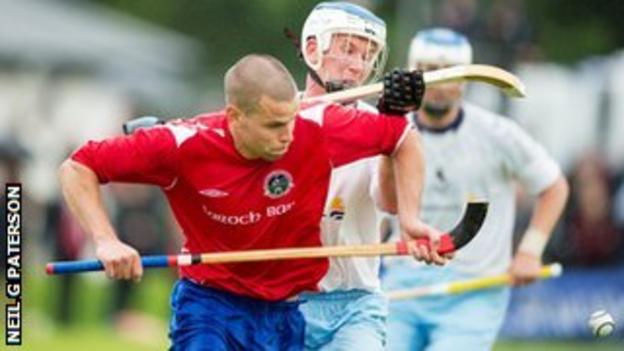 This is my fourth time at the camp and it's always brilliant fun, with a good healthy dose of cheek from all the coaches and participants alike. I am hoping, however, it will be more verbal cheek this time, than anymore of the roasting I took on my pert little peach!
Lastly, the Balliemore Cup travelled over the sea to Skye on Saturday evening, where it will reside for the next year after a Jordan Murchison goal late in extra-time settled the final against Ballachulish, with Skye running out 3-2 winners.
Well done to the islanders once more and to my good friend Gibbs Macdonald who skippered the team to the victory.
Safe travels to all clubs and supporters this weekend.