All eyes on Camanachd Cup final: Kingussie v Glenurquhart

By Gary Innes
Fort William shinty wing centre
Last updated on .From the section Scotland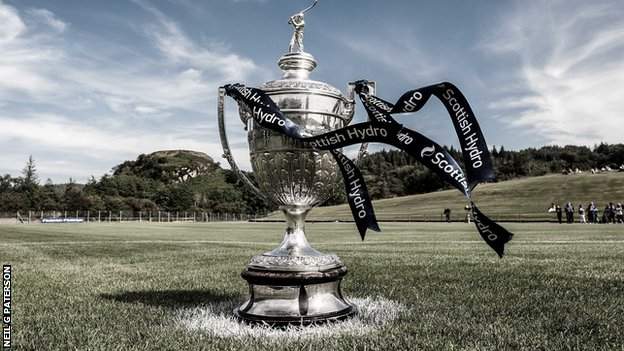 This weekend all eyes will be on shinty's showpiece, the Scottish Hydro Camanachd Cup final.
For the first time in 26 years, Kingussie face Glenurquhart at Inverness's Bught Parks for the chance to claim and posses shinty's most prestigious medal.
In the one and only time these two teams met in the Camanachd Cup final Kingussie ran out 4-2 winners on the very same field and venue as this coming Saturday's final.
It was named the 'Fairytale Final'. However, I suspect it was a Kingussie supporter who named it such!
Glenurquhart's goalkeeper Stuart 'Smack' Macintosh's father, Ali Mac, was awarded the Albert Smith Memorial Man of the Match award for his contributions during the match - an extra award that each and every player from both camps with secretly be hoping to collect come the final whistle.
Shinty supremo Ronald Ross holds the record with his name already stamped on the medal three times and has the opportunity to further his record with Kingussie.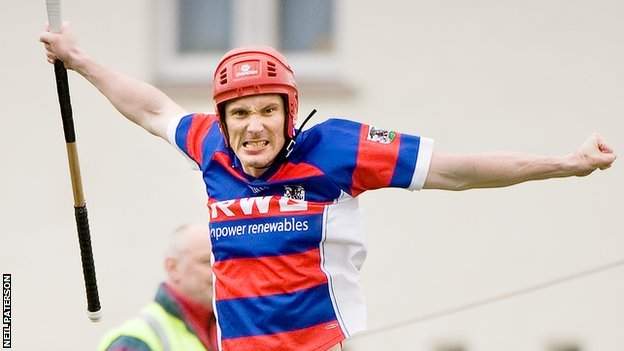 'Ronaldo of the Glens' has smashed almost every record in shinty and is somewhat of a real-life Roy of the Rovers-style character who without question will deliver something special on Saturday.
Glenurquhart have never lifted the Camanachd Cup and Glen's skipper and Scotland international Eddie Tembo would love nothing more than to create history in the village of Drumnadrochit come Saturday night, kick-starting a week-long celebration.
Both teams have been in good form of late and this final really is too close to call.
Nerves will definitely play their part on both sides going into the big occasion. However, Kingussie have the more experience in this department with many, if not most, having played in a Camanachd Cup final already.
Glenurquhart have been led onto the Bught Parks already this season by the Inverness Pipe Band for the MacTavish Cup final, however will be quick to forget the result and performance that day at the hands of their local rivals Lovat.
The 5-1 defeat could be used as a motivation to put their Bught blunder to bed.
Whichever team wins we are without question in for a real treat.
And to all the lads that are preparing for their first ever Camanachd Cup final, enjoy every minute of it.
The nerves, the sickness, the destruction of a couple dozen toilet rolls between now and then, an experience regardless of the result, you will never forget.
I am looking forward to once more joining my partner in crime in the commentary box, Hugh Dan MacLennan, and you can join us and catch all the action live on BBC Two Scotland from 14:15 BST.
Very best of luck to both clubs and a wee heads up - in 10 or 20 years time your wife or partner may ask you what was the best day of your life.
"Our wedding day, the birth of our first born, or lifting the Camanachd Cup?" If this question arises, it might be best to lie!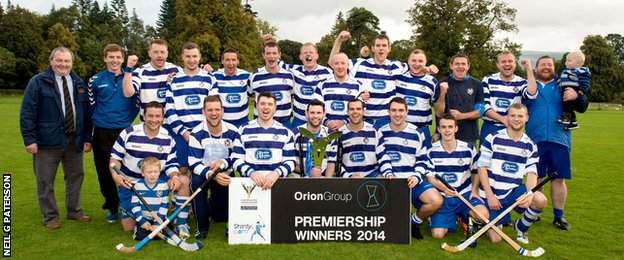 Skye Camanachd also clinched the Marine Harvest North Division One title without dropping a single point.
Ballachulish who claimed the Marine Harvest South Division One title now face a play-off against the islanders for promotion into the National Division on 27 September.