Tom English: Andy Murray milestone, Tiger Woods & Rangers

By Tom English
BBC Scotland
Last updated on .From the section Scotland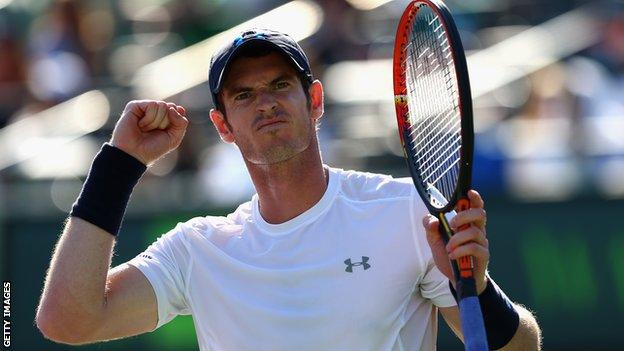 Andy Murray's numbers are quite something.
In his 10 years on tour, Murray has, it seems, travelled around the world 48 times, a mileage that could have taken him to the moon and back twice.
He has played 113 hours of tournament tennis every year. His fastest serve over the course of a decade is the equivalent of the top speed of a Lotus Elise.
He has got through 12.5 miles of racquet string, has run 1,242 miles (or 47 marathons), has burned the calorie equivalent of 1,161 burgers and chips, has gulped 2,000 litres of water and has used 2,000 sweatbands, one for everybody who attended the Royal Wedding in 2011.
Quite frankly, it's hard to know who we should have the most admiration for in all of this - Murray or the BBC team who came up with all that stuff.
The Scot has become the 46th player to reach the landmark 500 in the open era but only nine of the 46 are still in action. He's the only Briton to do so.
There is another number, though, that should amaze us every bit as the ones above. It's provided by his mother, Judy, every time she sits down to talk about her son's legacy in his home country and how fretful she is that it could be wasted.
It relates to the number of new indoor courts that have been built in Scotland since Murray has become a global superstar - two.
"We could completely miss the boat with all this profile that's around tennis at the moment," she said a few months back. "There is a huge sense of it with me because I'm out there and I know what's happening.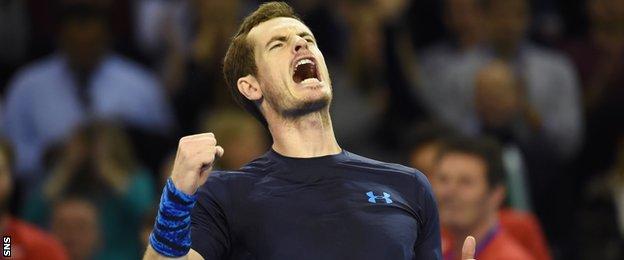 "Andy has been in the top five for seven years now and in that whole time we've had two new indoor courts (in Scotland). That's all we've had."
No doubt, there is good work being done by good people at the grassroots of Scottish tennis, but that figure of two is really worth thinking about. As is the sight of two abandoned public outdoor tennis courts just a few short miles from Murray's hometown of Dunblane.
It's hard to reconcile that sorry spectacle - nets hanging down and surface bedecked with leaves and stones - with the image of the local hero wowing the world.
We all rightly marvel at what Murray has done, but let's do more - a whole lot more - in this country to build on the back of it.
Can Tiger Woods attempt to take on Augusta?
The breathless reporting of Tiger Woods' visit to Augusta showed that even though the great man's game is in bits, our obsession with him is as strong as ever.
When the reports came through of a landing at Augusta Regional airport it was almost as if an alien species had dropped out of the sky. In the golf world, it was of intergalactic interest.
Rumours circulated madly. A plane matching the tail numbers of Tiger Woods' Gulstream G5 was in town. Somebody got out of it and headed in the direction of Augusta National. Then there was the sound of a golf ball being hit. Then the plane left.
Initially, nobody would confirm on the record that it was Woods', but "multiple sources" said that it was. And it was. He played the full 18 holes. Swoon! Golfer plays golf. Such intrigue, such drama.
Different rules apply to Woods, of course. Every step he takes is of massive import in this game. That's the way of it for the very few in the history of world sport who have known the kind of greatness that Woods has known.
Rory McIlroy might be the darling of the game right now but Tiger remains the marquee act whether he's playing majestically or playing with the yips. We're hypnotised by him either way. He's now world number 104 and hasn't played a competitive round in two months and yet if he tees it up at Augusta on Thursday the Masters will almost - almost - seem like a one-guy tournament, such will be the focus on the four-time champion.
His form - if you can call it form - is horrendous. He has played 10 tournaments since the beginning of 2014 and, through injury and poor golf, completed only three of them and finished better than 69th only once. He has played just 47 holes of tournament golf in 2015 and he was 15-over par for those holes. At the Phoenix Open he missed 18 greens in two days and shot a second-round 82, the worst performance of his professional career.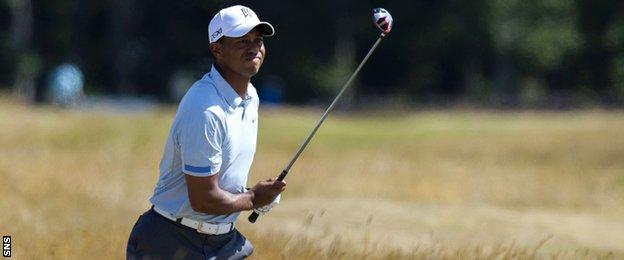 The state of his short-game drew gasps of amazement. Arguably the greatest up-and-down merchant that golf has ever seen, Woods thinned and fluffed green-side chips like a club player with a hangover. Ever since, there's been talk of him having the chipping yips, normally a fatal condition in this world.
In early February he withdrew from the Farmers Insurance Open 12 holes into his first round citing a tight back as the reason. Again, his play was abject.
He announced that he was taking a break because his game wasn't good enough. It wasn't so much the fact that Woods took a break that was stunning, it was the fact that he admitted the reasons for the break.
This was a man who, previously, would have sooner poked out his own eyes rather than admit to vulnerabilities.
Not so long ago, Woods' friend, Notah Begay, put his chances of playing at the Masters at "one in ten", which he has since updated to "50-50". Now, with the visit to Augusta, you have to think that the 50-50 is becoming 60-40 in favour or maybe 70-30. The traffic would appear to be heading one way and it's likely to carry Woods down Magnolia Lane next week.
Why is he doing this?
If he's duffing it at Scottsdale in Phoenix in February and hasn't completed a competitive round since then, where is the evidence that he's ready to take on a course where imprecisions are punished to the max, especially short-game imprecisions, or, God help him, short-game yips.
You could say that he's come back before and done well at Augusta. He once took five months off and finished a remarkable fourth at the Masters on his return. But that was five years ago. He had won seven times the year before. He was still world number one back then.
Because of his past greatness, people want to believe that Woods versus Augusta could be like Muhammad Ali versus George Foreman in Zaire in 1974 when the evidence suggests it may be more like Ali versus Larry Holmes in Las Vegas in 1980. The passage of time brings them all down in the end.
Ali thought he was still good enough but he wasn't. Woods thinks the same way and next week might give us another indication of whether he is realistic or delusional. Woods' indomitable will cannot be questioned but indomitable will doesn't get you round Augusta in a respectable number.
The fighter in him might get him to the first tee on Thursday. Thereafter, the fear is that we might see golf's own version of what we saw in Ali - a colossus sadly raging against the dying of the light.
Will the Newcastle Five prove their worth to Rangers?
The headline story from Rangers' six-month accounts was the £500,000 they must pay Newcastle United in the event of promotion to the Premiership.
Mike Ashley, with his eye-watering wealth, isn't going to notice half a million quid dropping into United's bank account but it'll be a painful process at the other end, that's for sure. This deal was put together by the old board at Ibrox without the assistance of a doctor to check if the five loan players from Newcastle were fit - and some of them are not.
The reaction among Rangers folk has veered from disbelief to anger that such a payment is due for the loan of players that they have seen - or will see - precious little of.
Gael Bigirimana, Kevin Mbabu and Shane Ferguson haven't kicked a ball for the club and Remi Streete has played the princely total of 44 minutes. Rangers supporters are indignant about the prospect of their club having to shell out a penny more for these guys. Rangers are paying each player about £1,000 a week in wages for no return.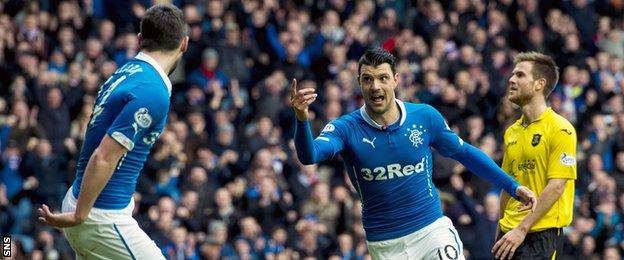 There has been seismic waste at Ibrox over the years, dramatically over-inflated salaries on a manager, an assistant manager, numerous players and executives, but this is a bit more nuanced than some of those who have fed at Scottish football's biggest trough these past four years.
The fifth player in this arrangement with Newcastle is, of course, Haris Vuckic, a clever footballer who has already scored five goals in his nine games for Rangers. If you added up the weekly salaries for the Newcastle Five plus the prospective £500,000 in the event of promotion then you get to a total outlay of £600,000, or just short of it, come season's end.
Never mind the other four. If Rangers get through the play-offs and into the Premiership - it remains a big if - then Vuckic will have played a huge part and will have been worth the £600,000 all on his own.
Rangers would get £342,000 for finishing second in the Championship, or £288,000 for finishing third, but access to the bigger money in the Premiership makes this Newcastle business (or this Vuckic business, as it should be seen) a financial no-brainer. Even if they only finished sixth in the Premiership next season they would get in excess of £1m.
The thought of coughing-up cash to Ashley will stick in the craw of most Rangers fans, but focusing on the four non-entities from Newcastle is skewed vision when the fifth man is proving such a stellar performer who could make all the difference.