How can we improve Scottish football?
Last updated on .From the section Football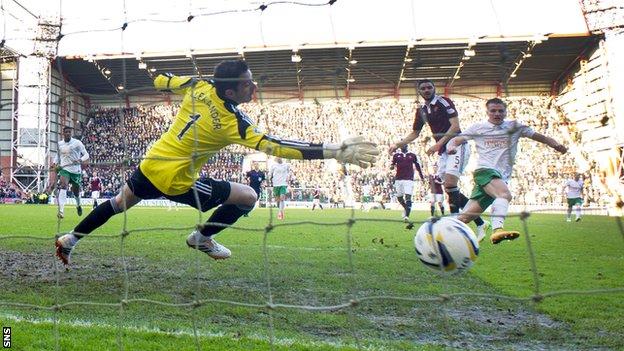 By Richard Wilson, BBC Scotland
Is Scottish football as good as it can be? That ought to be the question that every person of responsibility and influence asks on a regular basis.
Many supporters would answer that it is not and while that is partly an emotional response, it is also a valid one.
Perception is critical. The relationship between fans and the game is constantly shifting, and it is evident that the season ticket culture is beginning to wane even at Rangers and Celtic.
New initiatives are always possible to retain and attract fans - with on-field success and major, competitive fixtures being the most important factors - and the sense remains that too many old ideas are entrenched.
When figures within the game were asked by BBC Sport Scotland for one idea for improvement, recurring themes emerged. They are, effectively, a wish list.
Most clubs operate on tight budgets that carry little slack, so any drop in income, even briefly, cannot easily be absorbed. Nonetheless, if Scottish football is to be about less than past glories and more about what potential might be fulfilled, there are issues worth exploring.
League size
Usually the most common initiative raised by fans is to expand the size of the top-flight. Clubs considered this two years ago when the Scottish Premier League merged with the Scottish Football League and the decision was taken to retain the 12-10-10-10 format.
That kept the mid-season split in the top-flight, which provides a further element of competition outside the title race, European places and relegation, and four meetings a season between sides that regularly tend to finish in the same half of the table.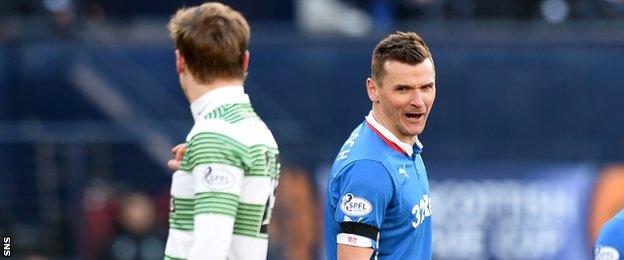 Fans, though, would generally prefer more variety, and there are enough full-time teams to stock a 16 or 18-team league.
The cost is a reduction in the number of home games, although the financial implications could be offset to an extent by restructuring the Scottish League Cup.
The other major consequence is that an expanded top-flight, if it eventually featured Rangers, would see broadcasters only having two rather than four Old Firm league games a season, which would impact on the price they pay for coverage.
But the game has coped for three seasons without regular Old Firm games and only two meetings between the sides would also make those games even more highly anticipated.
It would also mean challengers to Celtic could accumulate more points against the other sides and so mount a more competitive bid for the title. Fewer league games would also allow more leeway for scheduling.
Summer football
Traditionalists remain torn between the benefits of switching to a summer calendar and the sense that this would somehow be accepting that Scotland is now a second tier football nation in Europe.
That argument is irrational, but there are fundamental reasons why the majority of clubs signalled that they were against it when the Scottish Football Association conducted a survey two years ago, in conjunction with a Stirling University-commissioned research paper.
Finance was an imperative. Many clubs take their financial year to be the football season, and by the time they reach February-March there can be a working capital shortfall until the following campaign's season ticket sales begin around April-May.
The loss of games in December and/or January would impact on finances, not least because clubs generally tend to make decent returns from games during the festive period, with Boxing Day and New Year's Day fixtures part of the traditional routine.
Opponents also point out, not unreasonably, that the Scottish climate is so unpredictable that even a summer football calendar would still be affected by adverse weather conditions.
Yet the quality of the pitches during summer would be beneficial, as too would Scottish clubs being in mid-season as they enter European competition.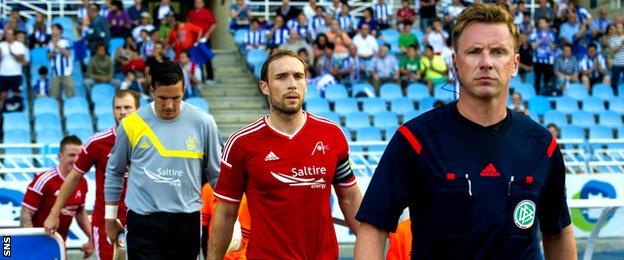 Condition of pitches
A regular bugbear during the latter half of the season, when grass pitches begin to show the wear and tear of a long season and the effects of the warmer, drier climate.
There are remedies, and several clubs have opted to lay artificial surfaces. This has the added benefit of allowing the pitches to be used during the week, often by the local community, and so generates much-needed additional revenue.
The quality of artificial surfaces has improved but the pitches do need regular maintenance and have a limited life span which is in part determined by the number of games played on them.
Many managers and older players are instinctively wary of the surfaces and injuries are often anecdotally attributed to them without clear medical evidence or research. Some players have even been advised to never play on the surfaces due to past injury treatments.
At the same time, grass pitches need to be properly maintained and to ensure that they remain in ideal playing condition throughout the season, with the maintenance work being broad and expensive.
Yet better playing surfaces promote a better quality of product on the pitch, which in turn should attract more supporters, raise the self-esteem of Scottish football and, ideally, improve the ability of players and so the national side and teams competing in Europe.
The investment, either in maintaining grass pitches properly or in hybrid surfaces that are a mix of grass and artificial fibres, ought to be worthwhile, and there should be minimum standards.
Value for money
A long-standing point of tension between fans and clubs is ticket prices. The balance has to be struck between clubs making money from games when there are fixed running costs, and making matches affordable to supporters from every socio-economic group.
It is always a difficult equation, and it is further complicated by the cost and quality of the extras that tend to be purchased at games - match programmes, food, drink and merchandise.
There remains, though, a lasting impression among fans that their presence is taken for granted.
Clubs make concessions for television schedules, yet the broadcast deal does not generate enough income to justify alienating ordinary fans. That attitude is also reflective of an enduring mindset among those who run the SPFL that Scottish football should take its lead from the English game, yet that skews perspective.
There is not enough money flowing into the Scottish game to justify similar attitudes, such as the influence of broadcasters.
Reducing ticket prices would have an impact on income, and there will be a tipping point where it is not cost effective, but there are also initiatives like dynamic ticketing - where the cost is set by supply and demand, so that tickets are cheaper the further in advance they are purchased.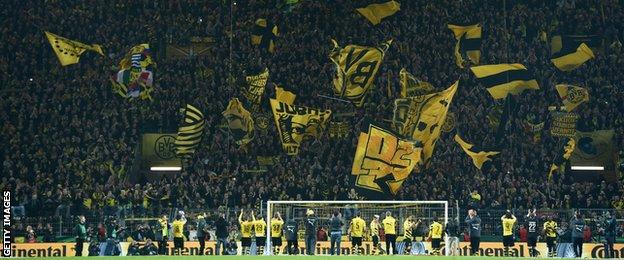 Fan engagement
The most difficult concept to put into practice, but arguably the most important - since it underpins all of the other considerations. How do clubs better engage with their supporters?
Fan ownership has become more prominent, and offers an opportunity for a more established line of communication. Improving the match day experience is also critical, in finding ways to keep fans at stadiums for longer and providing more entertainment either side of the match.
Technological developments should provide further opportunities, such as interactive apps - for the likes of man of the match votes and unique video content. The challenge is to encourage innovative thinking and shake clubs out of the cycle of tried and tested behaviour.
Modern fans want more from the experience of attending a match and supporting their club - as the conversations on social media attest. The most proactive clubs will find themselves gaining an advantage.