Mel Young: Homeless World Cup founder to chair Sportscotland
Last updated on .From the section Scotland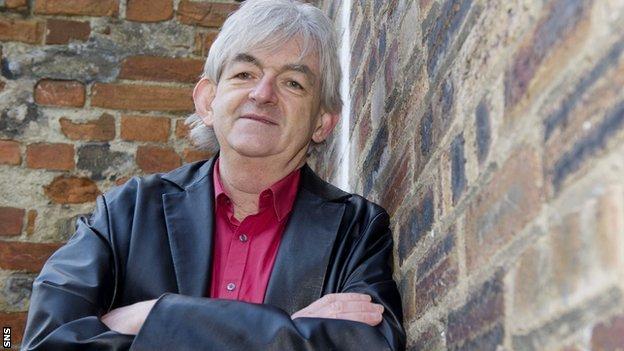 Mel Young, founder of the Homeless World Cup and co-founder of The Big Issue in Scotland, has been named the new chair of Sportscotland.
Young, currently vice-chair of the national agency for sport, takes over from Louise Martin, who stands down in May after eight years in the role.
He described himself as "really excited about starting this new role".
And Minister for Sport Jamie Hepburn says Young "has a proven track record of harnessing the power of sport".
The Homeless World Cup, which now extends to 70 countries worldwide, has been running for over a decade, while the Big Issue has had a Scottish edition since the 1990s.
"Sportscotland's partnerships with local authorities, governing bodies of sport, clubs and other organisations, coupled with Scottish Government and National Lottery investment, has produced a very impressive system right across community, club, and performance sport," said Young.
"I look forward to helping Sportscotland and the sector maintain its momentum as we build a world-class system for all."
Hepburn added: "Mel is not only passionate about sport, but has a proven track record of harnessing the power of sport and physical activity to bring about positive changes in society.
"He understands that by encouraging people to take part in sport, we can help to improve people's lives, particularly if they come from disadvantaged backgrounds."