Rio 2016: Scots 'can exceed' best away Olympic Games

By Jane Lewis
BBC Scotland
Last updated on .From the section Scotland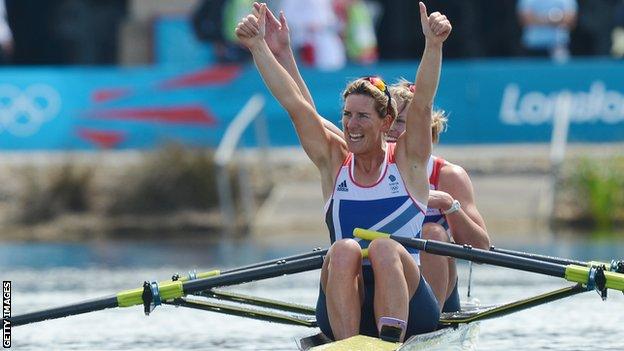 Scotland is on track to surpass their best "away performance" at an Olympics, according to performance director for Sportscotland Mike Whittingham.
At the Sydney Games in 2000, Scots picked up eight medals, while the biggest travelling Scottish contingent was 31 athletes at Beijing in 2008.
With 100 days to go until Rio 2016, Whittingham told BBC Scotland: "I believe we can exceed the best ever.
"We're hoping to get some of our home grown athletes winning medals."
Scotland contributed 13 medals to the Team GB haul of 65 at London 2012.
Among those winners, Andy Murray, Heather Stanning, Katherine Grainger, Scott Brash, Dan Purvis and Luke Patience are aiming to be in Brazil this summer, while canoeist David Florence has already booked his slalom team place.
Scotland will have eight swimmers competing, including Ross Murdoch, who took 100m breaststroke bronze at the World Championships last year and Robbie Renwick and Dan Wallace, who won gold at the same event in the 4x200m freestyle relay.
"Obviously, we can't control the medals but these ambitious targets are already looking very good," said Whittingham.
"I'm confident that we will exceed 31 [athletes] and that is our headline goal - and we have a similar target in the Paralympics.
"Eight medals is a challenge but at the moment it's looking pretty good.
"Some of our more experienced athletes know how to perform on the day and if we get a good start for Team GB usually there is a roll-on effect.
"What's exciting about this time round is that we've actually got athletes who live here and train here; they're a product of our home grown system and that's a measure of this collaborative approach."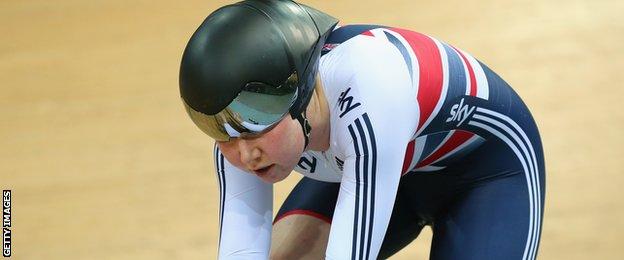 Scotland enjoyed a record-breaking Commonwealth Games in Glasgow in 2014.
Among those 53 medallists, Katie Archibald will be a key member of the track cycling team in Rio, while 400m hurdles runner-up Eilidh Child was part of the 4x400m who won bronze at the IAAF World Relays.
Scotland can also take heart from Jamie Murray's rise to number one in the world rankings and his unbeaten Davis Cup doubles partnership with brother Andy.
"We are putting pressure on ourselves," added Whittingham. "We're not sitting back on our laurels and saying we had a great Commonwealth Games let's all retire.
"We're raising the bar and creating more ambitious and challenging targets."
Other Scots to have already booked their Olympic places are canoeist Fiona Pennie, shooter Jen McIntosh and the marathon trio of Callum and Derek Hawkins and Tsegai Tewelde.