BBC Sport - Make Your Move: Women discuss all-female swimming sessions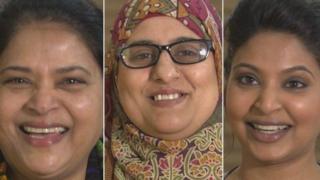 Women discuss all-female swimming sessions
Women-only swimming sessions are all about getting into the pool, whether it's to exercise, make or meet friends or have fun in a relaxed and enclosed environment.
Make Your Move went along to North Woodside Leisure Centre in Glasgow to learn more.
Make Your Move is hosting a live Facebook Q&A with Rebecca Adlington, Mark Foster and Dr Victoria King to discuss anything and everything to do with getting started at the pool.
You can join the conversation now and send in your questions using #MakeYourMove on Twitter. You can also email makeyourmove@bbc.co.uk.
Watch and take part in the Q&A at 11:30 BST on Thursday, 19 May on the BBC Get Inspired Facebook page.