BBC Sport - Stephanie Inglis: Judoka 'can't remember anything' after crash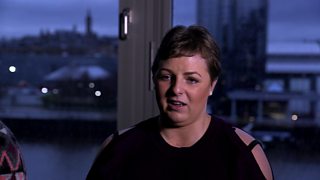 Inglis 'can't remember' Vietnam crash
Scottish judoka Stephanie Inglis was given a 1% chance of survival following a motorbike taxi accident in Vietnam last year, having suffered serious neck and head injuries as well as infections including pneumonia and septicaemia.
Friends and family set up a crowdfunding campaign to pay for her medical costs and the Commonwealth Games silver medallist is targeting a return to judo.
Inglis, father Robert and friend Khalid Gehlan talk to BBC Scotland's Geoff Webster about her ordeal.
Top videos