Melbourne Cup: Scottish-trained Nakeeta 'won't be far away' - Iain Jardine

By Tom English
BBC Scotland
Last updated on .From the section Scotland
Emirates Melbourne Cup
Date:
Tuesday, 7 November
Time:
04:00 GMT
Venue:
Flemington racecourse, Melbourne
Coverage:
Updates on BBC Radio 5 live
It's estimated that the distance from Iain Jardine's racing stables on the hill above Carrutherstown in Dumfries to the lush pastures of Flemington in Melbourne, Australia is a shade over 10,500 miles.
As the trainer says, it's a long way to go for a horse race. But this isn't any horse race we're talking about.
It's the Melbourne Cup - the 156-year-old race watched by close to 100,000 people at the track and another 700m worldwide, the race with the £3.8m prize fund, a social phenomenon that sees schools and parliament close for the day and an entire country stopped in its tracks for a party to beat all parties.
"Nowhere in the world have I encountered a festival of people that has such a magnificent appeal to the whole nation - the Cup astonishes me." So said Mark Twain.
In the early hours of Tuesday, a Scottish horse will run in the Melbourne Cup for the first time. Jardine's Nakeeta is the great hope, an outsider but far from a no-hoper.
Jardine, 41, is a shrewd operator and Nakeeta has form. In August he won the Ebor at York, Europe's richest handicap with £177,000 going to the winner. On that basis, he's got a squeak. Jardine wouldn't be travelling if he didn't think so.
"We're very proud to have him in the race and for us to be the first Scots to have a runner," says Jardine. "It's what all the team work hard for every day, it's why we get up early every morning and feed the horses and look after them. We're serious about what we do.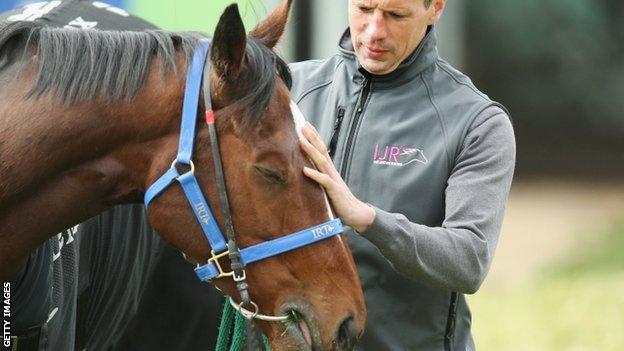 "It's a long way to take him if I didn't think he had a chance. I've got faith in him. He's definitely got a shout, but it's a race you need a wee bit of luck in. I'm realistic. I'm not going to shout it from the rooftops that my horse is going to win, but there's no point going to the other side of the world thinking this has got nae chance.
"He's 25-1, but the horse doesn't know what price he is. I'm sure, come the day, he'll not be 25s. He'll probably get nibbled at. He's weighted at the right end of the handicap. That's an important thing. If he can run his Ebor race, I'm sure he won't be far away."
Jardine and Nakeeta is quite a story. In his previous life, Jardine was a workaday jockey in Scotland and the north of England. Six years ago he started training horses at a stables near Hawick. To call it a modest set-up would be understating it. He began with just three horses. Now, in the yard where the veteran Len Lungo made his name, he has 70.
'He was a wee chicken, a frightened little horse'
His reputation has grown steadily, but every trainer longs for the day when a star enters their world. In 2013, Nakeeta, owned by the Card family from Kent, arrived in Carrutherstown without a win in his five races. He didn't look it at the time, but this would be the one that Jardine was waiting for.
"When we first got him he was very timid, he stood away at the back of his stable and wasn't keen to come forward for any sort of human contact," he explained. "He was a wee chicken, a frightened little horse. He's grown in confidence since I got him. A lot of it was treating him with kindness. We always knew he had plenty of ability, but it was about bringing him forward and reassuring him. We've got some good riders here and everybody involved with him has been A1."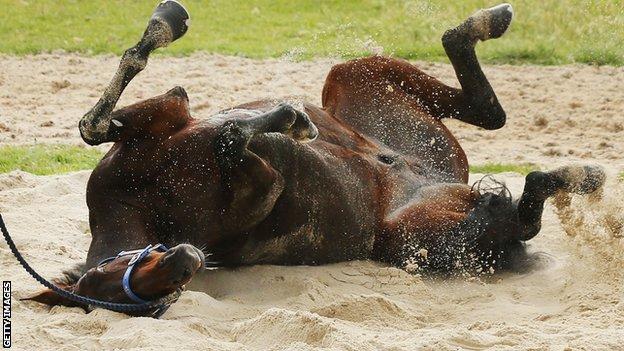 Nakeeta has turned into a tenacious sort, a battle-hardened stayer with a big heart. He won three early races and then, in 2016, started to get a reputation as a nearly horse. Second in the Chester Cup, second at Ascot, second at York, second at Leopardstown, second at York again.
"That's where the nearly horse tag came from, but what he achieved for us this summer by winning the Ebor was something special, a fantastic day," Jardine recalled. "Everybody wants to win that race and it was a great feather in the cap. It was nip and tuck all the way to the line.
"Afterwards, we were thinking, 'Where do we go next with this horse?' Then we thought about the Melbourne Cup. An Irish horse called Heartbreak City won the Ebor the year before Nakeeta and Heartbreak City went on to finish a very close second in the Melbourne Cup. He almost pulled it off. We're taking the same path and have a similar profile to that horse."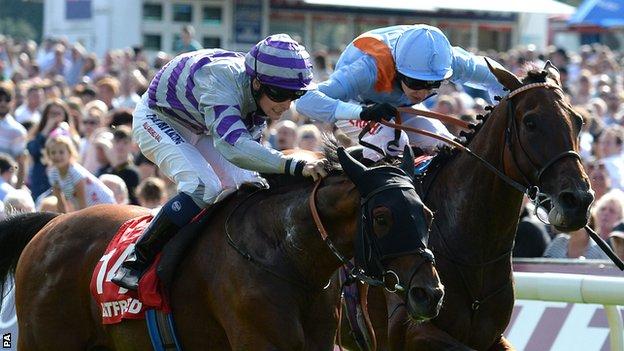 Nakeeta has been in Melbourne for weeks now. He's been stabled, along with all the other challengers from Europe, at Werribee, a racetrack and quarantine centre in the city. The great Aidan O'Brien has his Melbourne Cup hopefuls at Werribee, so does his trainer son, Joseph, as does Willie Mullins.
Jardine is mixing with the heaviest of heavy hitters in Australia, men who have won pretty much everything in the game, bar this one race. There's never been a British-trained winner and only the legendary Dermot Weld has done it for Ireland, once with Vintage Crop in 1993 and then with Media Puzzle in 2002.
Horse racing is a rough old game, but there is always a place for dreamers. Jardine says that in quieter moments he's allowed himself to think what it would feel like if Nakeeta bolts up and makes Scottish, and British, racing history.
"I'd be lying if I said I won't have a few butterflies," he admits. "I'll be nervous and excited. You never know."