Andy Murray: Tennis needs Scottish star back, says Boris Becker
Last updated on .From the section Scotland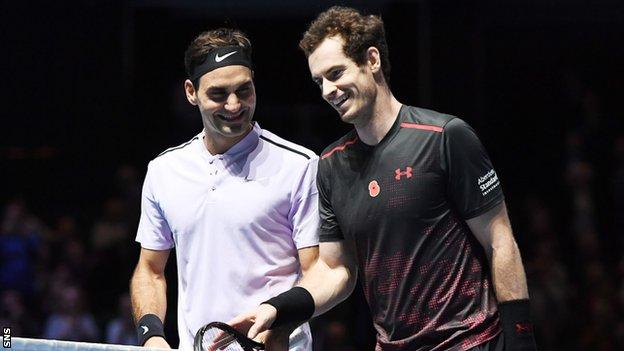 Six-time Grand Slam winner Boris Becker hopes to see Scotland's Andy Murray return to full fitness for the good of tennis.
Former world number one Murray had surgery on his injured hip in January and hopes to be back for the grass-court season.
The 30-year-old Scot, who has won three Grand Slam titles, has been sidelined since Wimbledon last year.
"Tennis needs him; tennis is not the same without Andy Murray," Becker said.
"He got this problem and he stopped when he was the number one player in the world. It's the last thing you want to happen.
"It's a serious injury - I'm not his doctor, I can't give you details of what the surgery was or how many surgeries he had - but what I hear is he is contemplating coming back on the grass because obviously it's a little easier for the hip.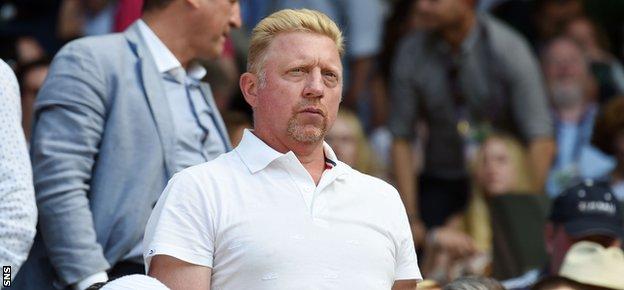 "I think you wouldn't come back if you wouldn't have the chance to come back fully fit.
"Once he's fully fit, he's one of the best players in the world. Then it's a question of time. How much time are you going to give yourself to come back to this level you had before? I hope he does."
Becker was 31 when he called time on his career and he says Murray faces some tough choices as he bids to return to the court.
"It's the most difficult decision for an athlete," the German said.
"We all come to that moment of having to face the man in the mirror and saying, 'We're too old'.
"It's not because 31 is old but it's because of the wear and tear and the physical demands that you've asked from your body. It's not a number.
"(Bjorn) Borg thought he was too old at 26. It's the most difficult decision you have to ask yourself because it's not normal to be called old at 31, 32.
"You're still starting your life as a man. But as an athlete, you are not a spring chicken any more. It's difficult."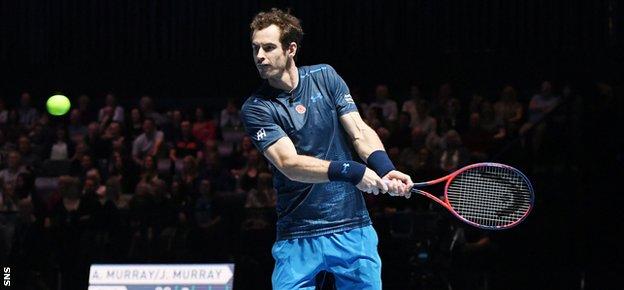 Without Murray and Novak Djokovic, other multiple Grand Slam winners recovering from injury, 36-year-old Roger Federer and Rafael Nadal, 31, have risen back to the top of the ATP rankings.
Federer has won three of the last five Grand Slams, with Nadal claiming the other two, and Becker says their example could inspire Murray.
"It's tempting, you say, 'Why is he coming back and being number one', like Rafa was too," he added.
"And the same goes for Novak, you're tempted with these other guys coming back and playing better than before. That's the double-edged sword."