Devon's Georgina Geikie earns extra Olympic shooting place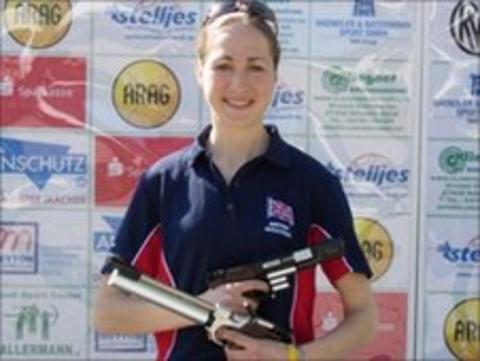 Devon shooter Georgina Geikie has earned Great Britain an extra place in the women's 25m pistol event at the 2012 Olympics.
The 26-year-old achieved the required qualifying standard at the European Championships in Belgrade, where she finished 13th from 48 competitors.
As host of the 2012 Olympics, Team GB already had one place for the women's 25m pistol.
Geikie's success means that two British shooters could now compete.
The Okehampton-based shooter recorded a score of 578 in the final of the Europeans.
Switzerland's Heidi Diethelm took first place with 587 points, ahead of Russia's Kira Klimova (583) and France's Stephanie Tirode (582).