Mick Gault remains confident of Olympics qualification
Last updated on .From the section Shooting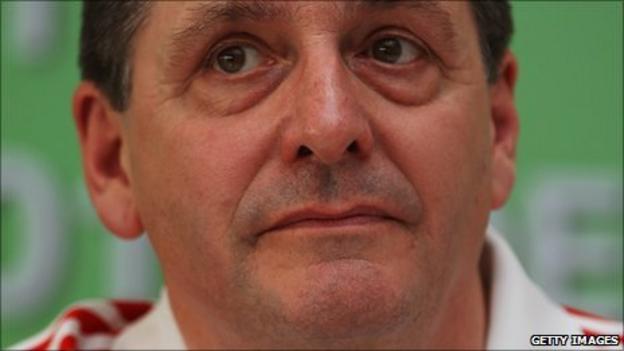 Mick Gault says he remains confident of reaching the 2012 Olympics Games after failing to reach the qualifying mark at the European Championships in Belgrade.
He told BBC Radio Norfolk: "It was an exercise to remind me what it's like on an international firing-line.
"It was a bit of a shame, but I've got eight months until the European Championships [in Finland] in air gun."
The Dereham gunman will get another chance to qualify for next year's Olympic Games in the air pistol discipline at February's 10-metre European Championships in Finland.
Gault announced his retirement last October after he failed in his bid to equal the all-time Commonwealth Games medal record in Delhi.
He has claimed 17 medals, one short of the 18 won by Australian shooter Phillip Adams, who holds the record.
He said he would step up his training after a ten-month absence from the sport.
"I'm going to be hammered with competitions in this country, training and trials matches over the next seven months so it's going to be hard work, ending in a positive result we hope," he said.
"You have to go to major competitions to be ready for major competition.
"I just pulled the plug, then went to this competition where 70 or 80% of the best shooters in the world attended.
"I went there with no expectations. I just wanted to go, compete and be the best I could be on the day and focus on my technique."