British shooter Peter Wilson inspired by royal appointment
From the section Shooting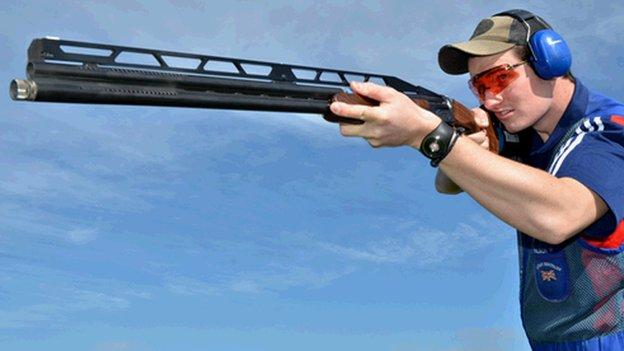 Live pigeon shooting was once an Olympic discipline; mercifully, the targets are now made of pitch and chalk but in London next year Britain's Peter Wilson is primed to clip the wings of his rivals.
And it's all thanks to an unlikely alliance with a member of Dubai's ruling family.
Sheikh Ahmed Al Maktoum is the coach and inspiration to 25-year-old Wilson, who recently rose to the top of the world rankings in a breakthrough season.
Al Maktoum was an emphatic winner of double trap gold at the 2004 Olympics and has no doubts that his protege can emulate him.
"Peter is one of the favourites for the Olympics, of course - he has the talent," Al Maktoum told BBC Sport. "This year he has become world number one and won gold and silver at World Cup events.
"And he is still young. The younger the age, the more room for improvement.
"In London, there will be 15 to 20 shooters capable of winning. But Peter has the advantage of competing at his home (shooting) range."
It was Al Maktoum's historic first Olympic gold medal for the United Arab Emirates that prompted an awestruck Wilson to take up the sport seriously.
"He won by 10 targets - a huge margin - to equal the Olympic record and I was blown away watching him do that," said Wilson, for whom confirmation of his Olympic selection will be a formality after he earned a quota place for Great Britain. "I was over the moon that he would ever consider (coaching) me."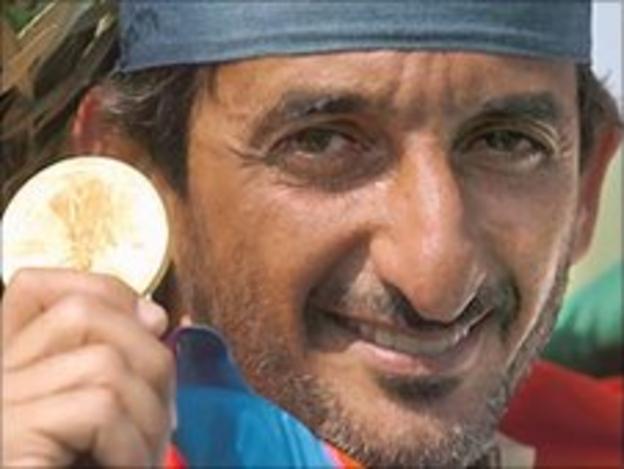 The union between the farmer's son from Dorset and a Sheikh from Dubai began after the Beijing Olympics in 2008, at which point Wilson's promising career had stalled and he had lost his financial support due to funding cuts.
Al Maktoum said: "Peter actually approached me the year before. He was participating at an event and we talked about squash, I think, and then shooting and his career, and he asked me to be his coach.
"I just laughed; that was my first reaction. I was still competing. I said to him, 'Why would you want me to be your coach?', so I did not agree at that moment.
"A year later, once I had got to know him better, I agreed."
Separated by 3,500 miles, the pair seldom meet so most coaching is done over the phone. Al Maktoum is in no doubt as to why their unusual arrangement is successful.
"The good thing about Peter is that he listens to every word I say, and that's the one thing any coach could want. I told him early on, 'Believe in every word I say without asking why, and you will do well.'
"I don't accept any second opinions from him - I am the coach. I respect him because he has stuck with my planning."
Wilson's next major competition will be the European Championships in February, and Al Maktoum added: "I want him to compete as often as possible, to learn to cope with pressure situations.
"His training now in the build-up to the Olympics will be completely different. Before, it was about qualifying for London. From now, we will do a lot more work on the mental side.
"He needs the mentality of a champion."