Guernsey air pistol shooters considering Island Games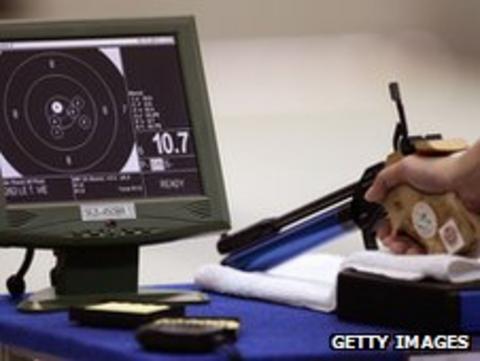 Guernsey's air rifle and air pistol shooters are considering whether or not to take part in the 2013 Island Games in Bermuda.
Athletes will have to pay between £2,000-2,500 for the chance to compete at the next games, with many sports considering sending fewer competitors.
"A lot of people are saying they won't go because of the cost," shooter Paul Guillou told BBC Guernsey.
"Nothing is funded externally. It all has to be funded by the participants."
Guernsey's shooters came fourth at the Commonwealth Games in Delhi, but facilities in Bermuda are not expected to be anywhere near the same as in India.
"It's the subject of a lot of discussion at the moment as to whether we can go or want to go.
"The air rifle and air pistol shooting will probably be held in a tent in Bermuda so we expect it to be pretty warm," Guillou said.