Manx shooter Tim Kneale wins his first British title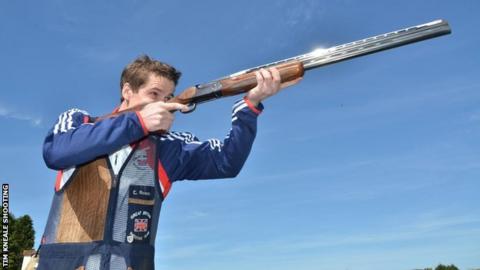 Isle of Man shooter Tim Kneale won his first British double trap title at the Nuthampstead Shooting Ground in England on Sunday.
The 31-year-old is the current world record holder for the event, having shot 148 out of 150 targets in Munich earlier this year.
Kneale finished with 134 out of 150 to clinch his maiden British crown.
"I shot really well and I'm really please to win my first British title," said the shooter from Jurby.
"It was a strong line-up and great preparation warming up for the World Championships in Spain in two weeks."
Kneale has previously won both the English Open and UK titles.