Seonaid McIntosh claims historic Euro junior shooting silver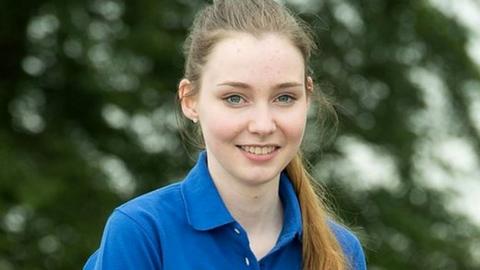 Seonaid McIntosh won Great Britain's first junior medal in 35 years at shooting's European 10m Championships, taking silver in the air rifle.
The 18-year-old, whose sister Jen is a multiple Commonwealth medallist, also set a new British under-21 record at the event in the Netherlands.
"I'm really happy. But I'm slightly disappointed at the same time because I was so close to gold," said McIntosh.
"I'm sure the experience will help me for major competitions going forward."
Both McIntosh sisters represented Scotland at the 2014 Commonwealth Games.
Jen, 23, won silver and bronze - also in the air rifle - to let her succeed her mother Shirley as the most decorated female Scottish athlete in Commonwealth history.
The elder McIntosh sister had already won two golds and a bronze at the Delhi Games in 2010.