Commonwealth Games 2018: Steve Scott in England shooting squad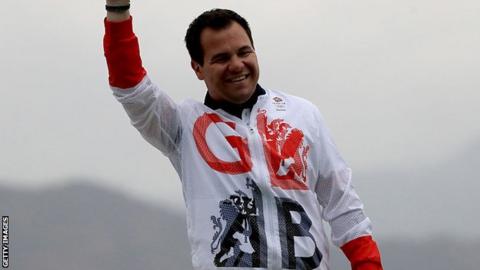 Olympic bronze medallist Steve Scott is part of a 20-strong squad chosen to represent England in the shooting events at the 2018 Commonwealth Games.
Eleven of the squad have won 21 Commonwealth Games medals between them, including 32-year-old Scott, who has twice won double trap titles.
"The aim will definitely be to try and win another gold," he said.
Triple Commonwealth rifle medallist Ken Par and skeet shooter Amber Hill have also been included.
England's Gold Coast Commonwealth Games squad for the shooting events:
Rifle: Ken Parr, David Binney, Dean Bale, Katie Gleeson, Lina Jones.
Pistol: Kristian Callaghan, Victoria Mullin.
Shotgun: Freddie Killander, Jack Fairclough, Matt French, Steven Scott, Ed Ling, Aaron Heading, Amber Hill, Emily Hibbs, Rachel Parish, Abbey Ling, Ellie Seward.
Full bore: David Luckman, Parag Patel.