Stuart Bingham beats Mark Williams 9-8 to win Australian Open
Last updated on .From the section Snooker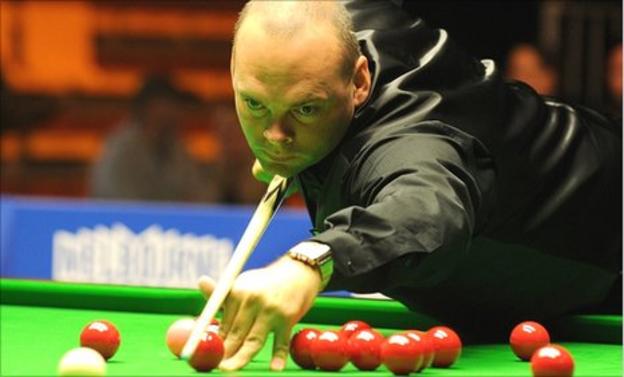 England's Stuart Bingham won the last four frames of the Australian Open final to snatch a dramatic 9-8 win over two-time world champion Mark Williams.
Bingham began the final session level at 4-4, but twice found himself three frames adrift at 4-7 and then 5-8.
Breaks of 70 and 76 pulled the 35-year-old from Essex back level with the match to be decided on the 17th.
Bingham finally pulled clear after a cagey exchange of safety shots to claim his first ranking event title.
His victory came after a superb start which featured a break of 139 in the opening frame en route to a 3-1 lead.
Williams responded by taking the next three with breaks of 85, 57 and 84.
Bingham edged the eighth 64-52 to pull himself back, but seemed to have run out of steam after the interval.
Williams looked to have the upper hand as he followed up a half-century break in the ninth by capitalising on a series of errors by Bingham in the 10th and building a frame-winning break of 71 in the 11th.
But Bingham clawed his way to the title with a tremendous rearguard action.
After pouncing on an error by Williams in the 12th and making the most of a fortunate snooker in the 14th, Bingham compiled a break of 70 to reduce the deficit to a single frame.
Another big break restored parity and, after a cruel deflection appeared to deprive Bingham within sight of the line, he finally sank a green to seal victory.