Darren Morgan secures World senior snooker title
Last updated on .From the section Snooker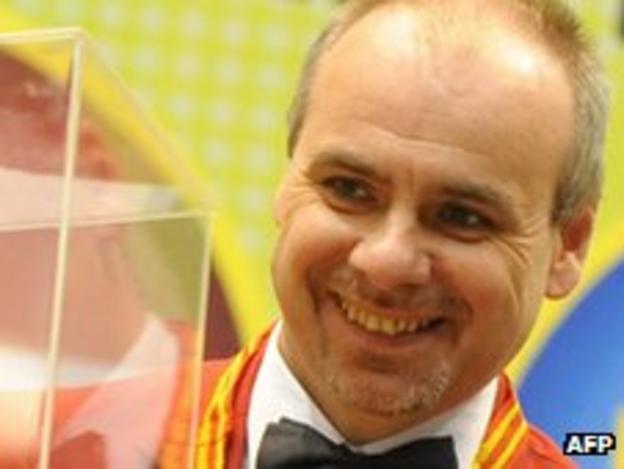 Welshman Darren Morgan has won the World Senior Snooker Championship following victory over Steve Davis.
The 45-year-old defeated Davis 2-1 in the final at the East of England Showground in Peterborough to take the £18,000 top prize.
Morgan, who conceded just one frame in the tournament, also defeated Cliff Thorburn and Jimmy White to reach the final.
"It's got to be up there with the best moments of my career," he said.
Morgan won a total of six matches in the event having played two rounds in the qualifiers.
But despite the win Morgan, who retired from professional snooker four years ago, said a comeback was unlikely.
"It can't happen, my life is too busy now," he said. "If someone could put me straight back in the top 32 I would consider it, but it would be too hard for me to get there.
"But if I got offered any wild cards for pro events then I would definitely be interested."