I've underachieved - Ronnie O'Sullivan
Last updated on .From the section Snooker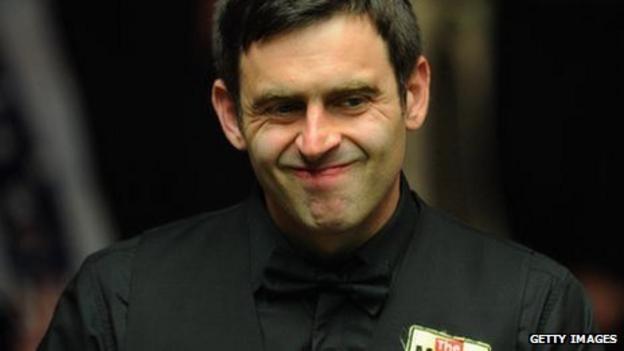 Former world number one Ronnie O'Sullivan says he has underachieved in his career.
O'Sullivan has won 22 ranking events, including three world titles, but is short of Stephen Hendry's record of 36 tournaments and seven world crowns.
"I could have had Hendry's records in sight," said O'Sullivan, 35. "But I have had a lot of ups and downs.
"I suppose with the mindset I have had at times, I should be happy with what I've achieved."
The world number 11 added: "I've won four UK titles, four Masters and three worlds, which is a good haul, but in my mind I have underachieved.
"I should have won two more world titles, two more Masters and maybe another UK [Championship]. I've been in nine Masters finals and I should have converted another couple of those."
O'Sullivan faces six-time world champion Steve Davis in the first round of the UK Championship in York in December.
"I'm still excited when I look forward to the big events," he added. "I'm happy to be the underdog now, even though I would much rather be among the favourites and really fancying my chances.
"The other players have flown past me and rankings don't lie. I'm coming from a different place where I enjoy events and hope to nick a big scalp. There is no pressure on me to win."