I've done an amazing job - snooker boss Barry Hearn
Last updated on .From the section Snooker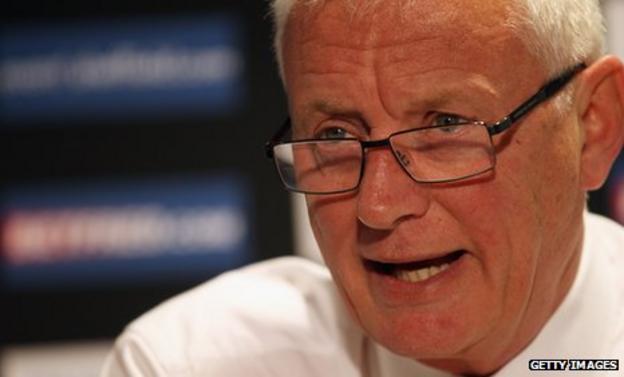 World Snooker chairman Barry Hearn has defended the changes he has made to the game - and insisted there is no place for "lazy" players.
after he shortened matches in ranking events such as last week's UK Championship in York.
But Hearn told BBC Radio 5 live: "I've done an amazing job with snooker.
"I've got the lazy whatnots out of bed and going to work because working-class people are supposed to go to work."
Hearn was appointed chairman of the World Professional Billiards and Snooker Association two years ago, before taking up his current role with the governing body's commercial arm in June 2010.
He has expanded the tournament schedule around the world while cutting the length of matches in a bid to boost attendances and television viewing figures.
"The game is entertaining; we're making it more exciting," he said.
"I've taken events from seven a year to 30. I've more than doubled the prize money.
"Some of [the players] don't like it. They want a bit of a comfortable life and trust me when I tell you they are not going to get it.
"The format - getting the game more exciting, seeing results, delivering what the public want - that's been shown.
"At York we sold double the number of tickets that we did last year."
Hearn last week described Allen, who reached the final in York, as a "silly little boy" and over the Northern Irish player's comments.
He has since to discuss his concerns, but has reiterated he has no intention to stand down from his role.
"He's entitled to his opinion but his job is to play snooker," said Hearn.
"My job is I'm the owner of the game - the controller of the game - and that's how it's going to stay."