Masters snooker: Steve Davis analyses the contenders
Last updated on .From the section Snooker
The Masters begins a new chapter in its prestigious history on Sunday when the tournament moves across London to Alexandra Palace, home of the PDC Darts World Championship.
The invitational non-ranking event, which brings together the world's top 16 ranked players, features six former winners including world champion John Higgins, four-time winner Ronnie O'Sullivan and defending champion Ding Junhui.
BBC Sport analyst Steve Davis, three times a Masters winner, looks ahead to this year's tournament and casts his eye over the eight first-round matches.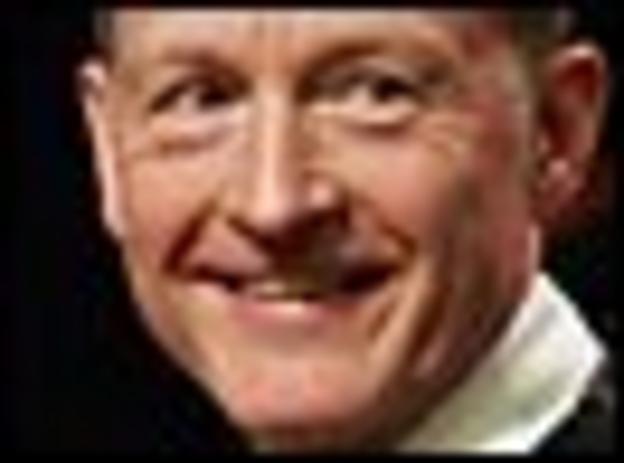 AN ELITE EVENT
"The Masters brings together the cream of snooker's elite and as a result, every match is guaranteed to be a high-quality affair between two players who are in form," said Davis.
"This year, we've left Wembley for the Ally Pally which has got plenty of history. I don't think the venue change will make any difference as you'll still have a table with eight legs and six pockets which is surrounded by seating.
"However, I do think its location might see more people coming along to watch and the players will take some time to adjust to the atmosphere, which could spring some surprises in the first round."
Ding Junhui v Ronnie O'Sullivan (Sunday, 1330)
"The dynamic of the game has changed since they played each other in the 2007 final [O'Sullivan won 10-3]. Ding is a different player from those days. He has become a force in many ways and showed that by winning the title last year. He has definitely matured into one of the top players in the game.
"This is a hard match for O'Sullivan. He's dropped down the rankings after opting out of some events this season but let's not forget he has won this tournament four times and has the talent to extend that tally."
Judd Trump v Stuart Bingham (Monday, 1230)
"Bingham is a vastly improved player and Trump has become a phenomenon in the last year so I think both players will be optimistic going into the match.
"Stuart has now established himself as a winner on the circuit [Bingham won his first ranking title at the Australian Open last July] and we'll be expecting more of him because of that.
"Trump is probably the most dangerous player in the whole tournament because he's on a roll and loving every minute of it. He's a happy player on the table. He's got no worries and that's a dangerous animal so I think Trump will have the edge."
Neil Robertson v Mark Allen (Tuesday, 1900)
"This is a massively hard match to call. You have two fierce competitors in Allen and Robertson so if you're supporting one of these players, you know full well they are giving it everything out there.
"Robertson is very consistent. He's been playing really well and getting to the latter stages of tournaments. He's a very tough player to beat but Allen is in form having put in some very impressive performances at the UK Championship [where he reached the final]."
Mark Williams v Stephen Maguire (Sunday, 1900)
"Maguire has been producing decent form recently. He won a tournament carrying ranking points for the first time in nearly four years this month [a Players Tour Championship event in Munich].
"Williams has got a great temperament and has been in the final of two ranking events this season so he's got form too. This is another tough one to call."
Mark Selby v Stephen Lee (Wednesday, 1230)
"This is a repeat of the 2008 final in which Selby played brilliantly and annihilated Lee. I'm a big fan of both players and love to watch them play as they are both great cueists.
"You probably have to favour Selby based on his ranking but if Lee hits any type of form, he could spring a surprise. Lee has got such a fantastic ability with his cue and on his day is capable of reeling off frame after frame. This is a really intriguing encounter and could go either way."
Shaun Murphy v Martin Gould (Monday, 1900)
"Murphy will be the favourite but Gould is one of the most improved players on the circuit. Murphy will feel like he should be able to win based on his experience but he must not underestimate his opponent.
"Gould won the Power Snooker event last year, beating Ronnie O'Sullivan. You can't compare that tournament to the Masters but he still won it. He's a winner now so therefore he's dangerous."
Ali Carter v Graeme Dott (Wednesday, 1900)
"For many years, Dott has been the most under-rated player there has ever been. Three times in a World Championship final, he's so efficient around the balls and an absolute competitor.
"If Carter is not mentally strong enough, and I say that because he has been analysing his future recently, that's a weakness and it's not great from his perspective. Carter has got to get on the table, forget all that and play the game. They can both play, but I'd favour Dott based on Carter's state of mind."
John Higgins v Matthew Stevens (Tuesday, 1230)
"Here we have two of the greatest talents the game has ever seen but they have had very different levels of success. Higgins has achieved so much and is one of the greatest match players.
"Stevens is arguably one of the biggest underachievers but he's so talented. All of a sudden he's fought his way back into the top 16 after a pretty torrid time. He's on the up and a player that is in form is always a dangerous player."