Masters snooker: Allen 'lost interest' in defeat by Robertson
Last updated on .From the section Snooker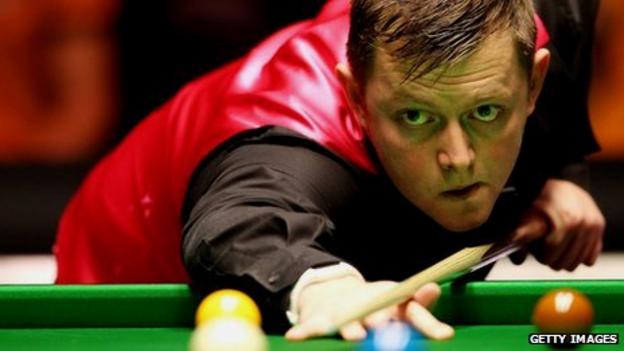 Mark Allen said he "completely lost interest" during his 6-3 at the Masters on Tuesday.
The Antrim player, who let slip a 3-2 lead, added that he "couldn't really be bothered" after the interval.
Allen also criticised Robertson's playing style after the Australian took four straight frames to secure victory.
"If Neil got on with it he would be a bit better to watch because at times I didn't want to watch him play," said the world number 10.
"Neil is the sort of player who can keep you out of the game for long periods and it was hard for me to keep my focus," added Allen.
"He's very good at it and knows he can do that to players.
"I let it get to me and hopefully I will learn from it and will not let it happen in the future."
Allen, who is recovering from depression, when he called for World Snooker supremo Barry Hearn to resign.
He claimed Hearn had shown a disregard for the players by shortening matches in early rounds of the UK Championship to best-of-11 frames.
Allen reached the final of the UK Championship and he believes his recent good form played a part in his first-round exit at Alexandra Palace.
"I don't know what happened out there - I felt quite flat after the interval but still wanted to win the game.
"Maybe I was a bit over-confident and felt I just had to turn up, at 3-2 ahead, to win so I got what I deserved."