Ronnie O'Sullivan fined for missing eight 2010 tournaments
Last updated on .From the section Snooker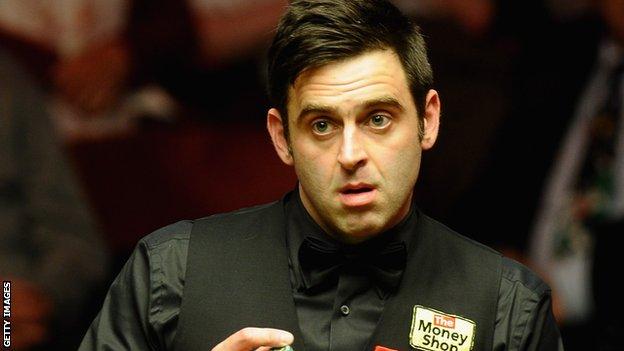 Snooker's governing body has handed Ronnie O'Sullivan a suspended fine after finding him guilty of failing to attend eight tournaments in 2010.
The World Professional Billiards and Snooker Association (WPBSA) says he did not provide "a reasonable excuse" for withdrawing from the events.
The world champion, 36, has been given a suspended £1,000 fine and a formal warning, and told to pay £1,000 costs.
WPBSA rules state members must play in all tournaments they enter.
O'Sullivan had been charged over withdrawing from 11 events between August 2010 and March 2012 without providing a valid reason.
After O'Sullivan presented medical advice at a hearing, a subsequent statement said "it could not be shown that he did not have a reasonable excuse in relation to his late withdrawal from one event in 2011 and two in 2012".
The WPBSA added: "He was however found not to have a reasonable excuse in relation to the eight late withdrawals in 2010."
O'Sullivan announced in June he had decided to take some time off from the game, but he has recently agreed to return to the main Tour.