Mark Allen investigated by World Snooker over Marco Fu comments
Last updated on .From the section Snooker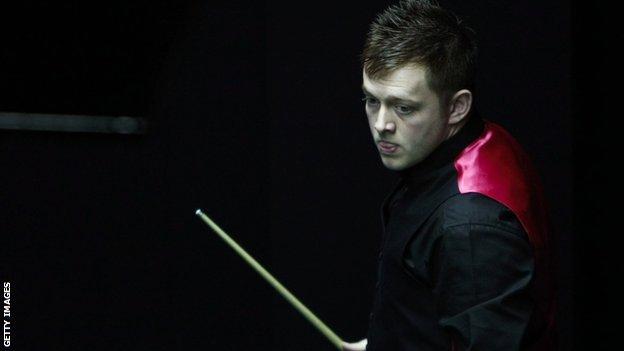 World Snooker is investigating Mark Allen's renewed allegation of cheating against Hong Kong's Marco Fu.
Allen could face a three-month ban after standing by comments he made about Fu, who denies the claim.
After losing to Cao Yupeng at this year's World Championship, Allen accused Chinese players, and Fu specifically, of cheating.
The Northern Irishman was fined £10,000 and given a three-month suspended ban following the comments.
And now the ban could be enforced, after he told BBC Sport earlier this week: "I don't regret the comments I made, but the way I have made them."
A World Professional Billiards and Snooker Association spokesman said: "His comments have been looked at and he has been asked to explain what he said."
Allen was beaten 6-3 by Fu in the first round of the UK Snooker Championship in York on Sunday.
After the match he said he did not expect to face punishment for his latest comments.
Speaking about the defeat, he added: "It was just another match, we've both moved on. People make mistakes and I make mistakes like anyone else. It's just one of those things."
The 26-year-old received a three-month ban, suspended for six months when he accused Chinese opponent Cao Yupeng of dishonesty during their first-round encounter at the World Championship.
"It was unfair of me to label all Chinese players as cheats but dishonesty in snooker is something that needs to be stamped out," said Allen last week.
"I'd never said anything about Marco as a person. Marco as a person is one of the nicest people you'd ever meet.
"Obviously people make mistakes on the table. But aside from that, Marco is a great snooker player.
"Going by what players have said since then, certain players have now been more honest. If anything good has come about from what I said in Sheffield then that is good.
"In the heat of the moment, when you have just lost a match, it is difficult to think fairly and it something I am working on and I am sure I will get better at it with age.
"It is hard to always say the right things."