Michael Holt dismayed after World Championship exit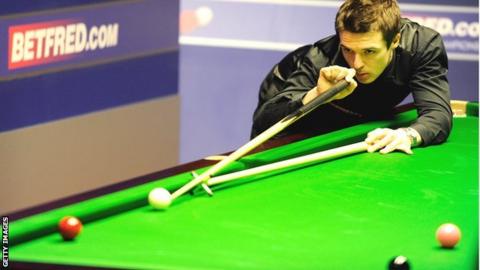 Michael Holt admitted his 10-1 first-round World Championship defeat to Ricky Walden is one of the worst examples of his failure to perform on the big stage.
Nottingham's Holt has won only one match in six attempts at the Crucible and was making his first appearance in three years at the showpiece event.
"Overall, it is more of the same from me really," he said.
"I don't really play when I'm in the big arena - that was pretty extreme."
Holt, 34, added: "It is easy to go sour out there - it is easiest place in the world for things to go wrong.
"Usually I can play, but at places like this I basically miss balls that I wouldn't miss in qualifiers and that is why I've never ever achieved anything.
"I've beaten every player at certain stages, so I'm not frightened of the players.
"The stupid part is that I look forward to coming to places like this, I genuinely do. But I go out there and miss the odd ball, and while I don't usually get hammered like that, I just don't win."