Joe Perry: Cambridge snooker star confident after breaking duck
Last updated on .From the section Snooker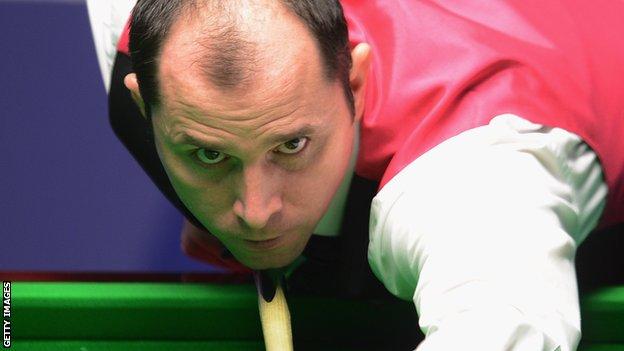 Cambridge's Joe Perry hopes his recent form can be a career turning point.
Despite spending most of his career as one of snooker's top 20 players, the 38-year-old's victory at the Yixing Open in China last month was his maiden world rankings event title. He followed that with a low key win in Gloucester.
"Winning Yixing was an emotional rush," he told BBC Radio Cambridgeshire.
"I thought how proud my parents would be as they've always supported me. Now hopefully I'll have much more belief."
He added: "I've worked really hard for my whole career and now I'm getting the reward.
"[Not winning a rankings tournament] had crossed my mind over the years and I've come close a couple of times but I never got too obsessed about it, I just hoped one day it would come."
When the world number 19 reached the final of Yixing it was the first time he had done so in a ranking event since the 2001 European Open in Malta, where he lost to seven-time world champion Stephen Hendry.
After beating world number two Mark Selby to secure his first win, he also managed a quarter-final run in China's Wuxi Classic a week later.
"You never know how things will go in China so it was a brilliant couple of weeks for me," Perry added.
"I know I'm good enough but just haven't produced often enough.
"In the past I've probably been too much of a realist and knocked myself a lot, but now I have finally won a ranking tournament maybe I can properly believe in myself and kick on."