Alex Davies quits job on railway to join snooker tour
Last updated on .From the section Snooker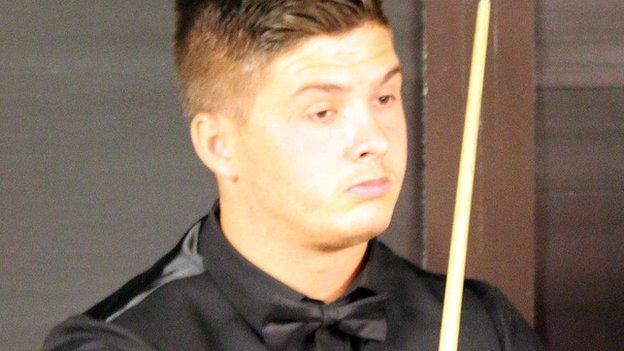 Alex Davies, the world number 98 who caused an upset over Shaun Murphy, says the prospect of returning to his job on the railways is motivating his shot at turning professional.
"Hopefully I'll climb up the rankings quickly so I don't have to go back to work," he told BBC Essex.
"It's a bit of a risk but I can always go back to the railways if it doesn't work out with snooker."
Davies was a professional for 12 months six years ago before dropping off the rankings.
And the Holland-on-Sea cueman had been working on track maintenance until he regained his tour card through Q School.
"I had just started on the railway and I thought I'd go to qualifiers to give my snooker another chance and I qualified in my first event," he said.
"When I fell of the game was different, there wasn't many tournaments. I stopped enjoying it.
"It's better now. There were six or seven tournaments in a season and now there's more than 20 so there's more opportunities to win money."
Davies, the youngest ever English Amateur Champion when he won it in 2003, plays against Dominic Dale in the third round of the Rotterdam Open on Thursday.