Jackie Rea: Former Irish snooker champion dies aged 92
Last updated on .From the section Snooker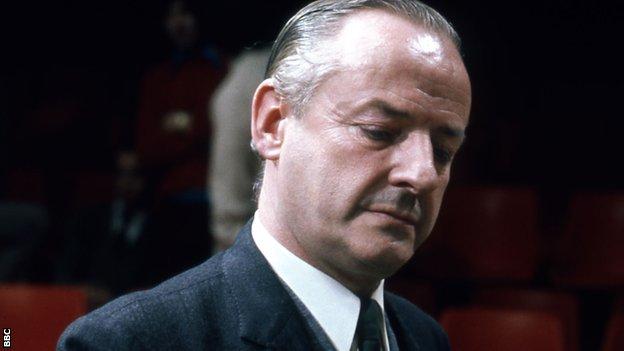 Former Irish snooker champion Jackie Rea, who held the country's national title between 1952 and 1972, has died at the age of 92.
In addition to being Irish champion for 20 years, Rea also played in the 1957 World Championship final where he was beaten 39-34 by John Pulman.
Rea was one of only four entries for the 1957 Championship during a period when the sport was at a low ebb.
The Dungannon native won the News of the World Championship in 1955.
Three years earlier, Rea had defeated Jack Bates to win the Irish Professional Championship, and he held his country's title until losing the national crown to Alex Higgins in 1972.
In 1969, Rea was one of eight players in the first Pot Black series on BBC Television, which was to prove instrumental in helping to popularise the game.
Rea is said to have encouraged Higgins to travel to England in the hope of forging a career in the professional game and the Tyrone man was regarded as being something of a father figure to the young Hurricane.
When Higgins married in 1980, Rea attended the wedding in Manchester.
Rea was in his prime during a period when snooker players had to rely on exhibition bookings for their income rather than tournament earnings.
The Northern Irishman's array of trick shots and ready wit made him a popular figure on the exhibition circuit and he continued to entertain snooker fans until his retirement from the game in 1990.
Rea lived in Cheadle Hulme near Manchester for many years.