Stephen Lee: Appeal panel steps down over 'truthfulness' doubts
Last updated on .From the section Snooker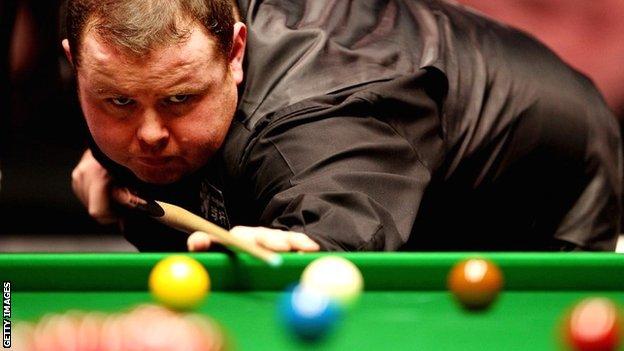 A panel set up to hear Stephen Lee's appeal against a 12-year ban for match-fixing has agreed to remove itself from the process because of its doubts over his "truthfulness as a witness".
The remainder of Lee's hearing will now go before a different panel.
In announcing the decision, governing body World Snooker said the independent appeals committee had "formed an unfavourable impression" of Lee.
The 39-year-old was found guilty of seven match-fixing charges last year.
However the player appealed against the decision, questioning the independence of the original hearing and severity of the punishment.
The appeals committee had already dismissed the first part of the appeal and has now ordered Lee to pay £30,000 costs.
But, following the first part of the hearing, the committee said it could not continue in the role.
In a statement, World Snooker said: "The appeals committee made the offer to both parties to recuse themselves.
"The reason for this was that in their decision to dismiss the first part of the appeal they had formed an unfavourable impression of Mr Lee's truthfulness as a witness of fact on a critical issue.
"We are keen for the remainder of the appeal to be dealt with as soon as possible."
A new chair for the appeals committee has been nominated by Sport Resolutions UK and accepted by World Snooker.