Only Ronnie O'Sullivan can break world title record - Stephen Hendry
Last updated on .From the section Snooker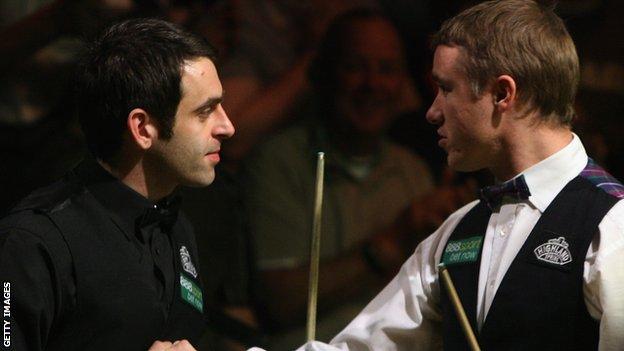 Stephen Hendry has joked that he wants Ronnie O'Sullivan to retire from the sport so he does not beat his record of seven world titles.
O'Sullivan moved past Hendry's 775 career centuries on Thursday as he beat Marco Fu in the Masters quarter-finals.
The 39-year-old has five world titles and Hendry told BBC Radio 5 live: "That's the one I'd really like to keep because if Ronnie doesn't do it, I can't see anyone else doing it.
"I'm hoping he retires soon."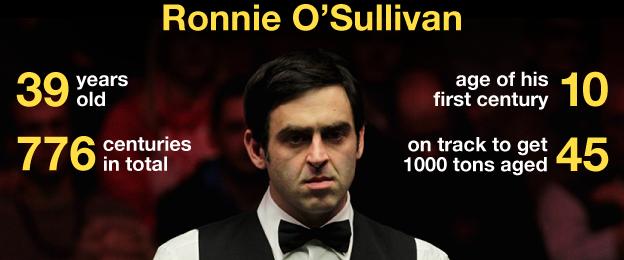 Hendry added: "It was only a matter of time before the record went. But I'm glad it's gone to the best player in the world, someone who plays the game the same way that I played it.
"I'd much rather Ronnie did it that way than perhaps a professional that's been playing for 50 years maybe crawling past my record."
Hendry retired from snooker after being knocked out of the 2012 World Championship, having won a record 36 ranking titles during his career.
O'Sullivan has won 27 ranking events so far, but Hendry feels there is a lack of competition for 'The Rocket'.
"I think there's only Ronnie out there that's playing to a standard," he said. "He's very, very far above the players that are playing.
Last year, World Snooker chairman Barry Hearn said Hendry was "quite serious" about a playing return after World Championship rule changes allowed former champions to enter the qualifying rounds.
Asked again if he would consider a return, 46-year-old Hendry did not rule out the option.
"I am still not decided about the World Championship. There is an option there for me to play in it but I am not just going to turn up and play for a publicity stunt.
"I will only play if I think I can play well and do myself justice, but I would need to start practising a month before."